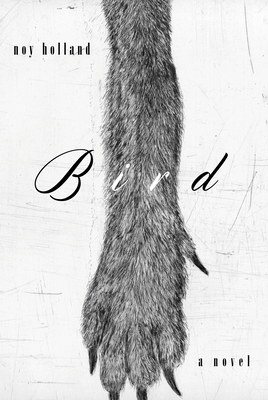 Bird
A Novel
Hardcover

* Individual store prices may vary.
Other Editions of This Title:
Paperback (10/11/2016)
Description
This is a novel about the persistence of longing in which the twin lives of the title character blur and overlap. Bird puts her child on the bus for school and passes the day with her baby. Interwoven into the passage of the day are phone calls from a promiscuous, unmarried friend, and Bird's recollection of the feral, reckless love she knew as a young woman. It's a day infused with fear and longing, an exploration of the ways the past shapes and dislodges the present.

In the present moment, Bird dutifully cares for her husband, infant, older child. But at the same time Bird inhabits this rehabilitated domestic life, she re–lives an unshakeable passion: Mickey, the lover she returns to with what feels like a migratory impulse, Mickey, whose movements and current lovers she still tracks. With Mickey, she slummed and wandered—part–time junkie, tourist of the low–life—a life of tantalizing peril. This can't last, Bird thought, and it was true.

Noy Holland's writing is lyrical, fired by a heightened eroticism in which every sight and auditory sensation is charged with arousal. The writing in this book – Noy Holland's first novel –– is fearless in its depiction of sexual appetite and obsessive love. It sheds light on the terror of abandonment and the terrible knowledge that we are helpless to protect not only ourselves but the people we most love.
Praise For Bird: A Novel…
Praise for BirdWinner of the 2018 Katherine Anne Porter Award in Literature

"By subtly manipulating the interplay between past and present, Holland provides the reader the bridge between both worlds that Bird herself lacks... We do not always see [Bird] clearly, but we are always transfixed."—The Kenyon Review

"The language used to tell this story creates a certain beauty a rhythm."—Elle Magazine

"Bird, a short, poetic book, treats memory as if it were more real, more solid than the present... But the Bird of her memories is frenetically mobile, recalling not only passion but a road trip worthy of Denis Johnson, full of Faulknerian characters and equally disturbing personal revelations... A short, bittersweet tale about how the longing for passion lives on, unsustainable in all but the persistence of memory."—Boston Globe

"A potent account . . . [Bird] is remarkably innovative and astonishingly original, defying easy categorization as it daringly pushes boundaries with language and story structure. . . . Holland's clever depiction of the blurry lines between love and hate, devotion and abandonment, and detachment and obsession will give fascinated readers a lot to ponder."—Booklist

"Powerful debut novel...ultimately transforms itself into a densely layered tale of lust and ache, filled with touches of the bizarre. A fascinating novel."—Publishers Weekly Starred Review

"[Holland] gives Bird's past with Mickey a visceral immediacy...An admirable tour de force of imagery and linguistic pyrotechnics."—Kirkus

"A wonderfully mysterious and inventive novel about the search for the sublime at home and in the wider world." —Jenny Offill, author of Last Things and Department of Speculation

"This is Noy Holland at her dazzling and disturbing best. She animates what we struggle to keep unknown, the suppressed, the barely to be borne, in a prismatic, restless language that illuminates a heaven and hell of visions and want."—Joy Williams, author of State of Grace and The Visiting Privilege

"Headstrong and heartsick; a nerve scraped raw on every page. This is the kind of brilliant work that can be devoured in a day but should be savored far longer."—Amelia Gray, author of Gutshot

"The present is mercilessly upended and contaminated in this ardent and harrowing telling of Bird's erotically charged, drug– addled fascination with something jungly –– the Abyss in the shape of Mickey, a youth galvanized by his own implosion. Noy Holland writes with an incandescent ink." —Rikki Ducornet

"Every sentence in Noy Holland's Bird is, as always, an amazement, a complete drama about rhythm and texture and rendition that's in reality a complete drama about the brutal perplexities called our rented world." —Lance Olsen, author of Theories of Forgetting
Counterpoint, 9781619025646, 176pp.
Publication Date: November 10, 2015
About the Author
Noy Holland is the author of Bird: A Novel as well as three story collections, Swim for the Little One First, What Begins with Bird, and The Spectacle of the Body. Recipient of fellowships from the NEA, the MacDowell Colony and the Massachusetts Cultural Council, she teaches writing in the graduate program at the University of Massachusetts, Amherst.
or
Not Currently Available for Direct Purchase