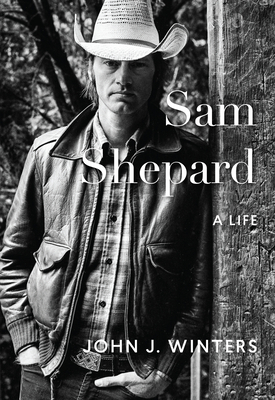 Sam Shepard (Hardcover)
A Life
Counterpoint LLC, 9781619027084, 480pp.
Publication Date: April 11, 2017
Description
With more than 55 plays to his credit, including the 1979 Pulitzer Prize-winning Buried Child, Sam Shepard's impact on American theater ranks with the greatest playwrights of the past half-century. Critics have enthused that he "forged a whole new kind of American play," while younger playwrights venerate him - Suzan Lori Parks, herself a Pulitzer winner, calls Shepard her "gorgeous north star." As an actor who's appeared in more than 50 feature films, Shepard possesses an onscreen persona that's been aptly summed up as "Gary Cooper in denim." He earned an Oscar nod for his portrayal of Chuck Yeager in the 1983 film The Right Stuff, and his screenplay for Paris, Texas helped that now-classic film sweep the top prizes at the Cannes Film Festival. Despite these accomplishments and more - five collections of prose, writing songs with Bob Dylan, making films with Robert Frank and Michelangelo Antonioni, as well as romantic relationships with rocker Patti Smith and actress Jessica Lange - Shepard seems anything but satisfied. Sam Shepard: A Life details his lifelong bouts of insecurity and anxiety, and delves deeply into his relationship with his alcoholic father and his own battle with the bottle. Also examined for the first time in-depth are Shepard's tumultuous relationship with Lange, and his decades-long adherence to the teachings of Russian spiritualist G.I. Gurdjieff. Throughout this new biography, John J. Winters gets to the heart of the enigma that is Sam Shepard, presenting an honest and comprehensive account of his life and work.

About the Author
John J. Winters is a veteran journalist, critic, and academic who has made Sam Shepard the focus of his scholarship. In addition to working for The Boston Globe and countless newspapers, Winters's work has appeared in Playboy, Salon, The Providence Journal, Art New England, the Providence Phoenix, Runner's World and Rhode Island Monthly. He is a regular contributor of reviews and commentary to Boston's National Public Radio affiliate, WBUR. More at johnjwinters.com.
Advertisement