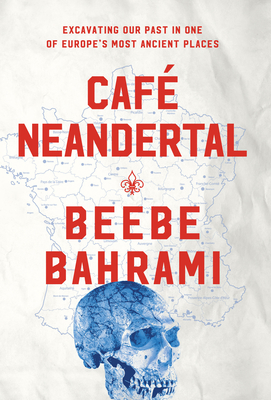 Cafa Neandertal (Hardcover)
Excavating Our Past in One of Europe's Most Ancient Places
Counterpoint LLC, 9781619027770, 304pp.
Publication Date: March 21, 2017
Other Editions of This Title:
Paperback (2/27/2018)
Compact Disc (3/14/2017)
* Individual store prices may vary.
Description
A brilliant and captivating journey into the lands, research, and mysteries of the Neandertals--and what these exciting discoveries reveal about our own humanity Centered in the Dordogne region of southwestern France, one of Europe's most concentrated regions for Neandertal and early modern human occupations, writer Beebe Bahrami follows and participates in the work of archaeologists who are doing some of the most comprehensive and global work to date on the research, exploration, and recovery of our ancient ancestors. In Cafe Neandertal, Bahrami follows this compelling riddle along a path populated with colorful local personalities and archaeologists working in remote and fascinating places across Eurasia, all the while maintaining a firm foothold in the Dordogne, a region celebrated by the local tourist office as a vacation destination for 400,000 years. Who were the Neandertals? Why did they disappear around 35,000 years ago? And more mysteriously, what connections do they share with us moderns? Neck-deep in Neanderthal dirt, Bahrami takes us to the front row of the heated debates about our long-lost cousins. Cafe Neandertal pulls us deeply into the complex mystery of the Neandertals, shedding a surprising light on what it means to be human.