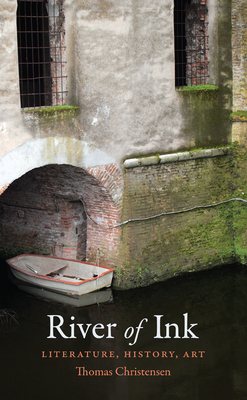 River of Ink (Paperback)
Literature, History, Art
Counterpoint LLC, 9781619028333, 320pp.
Publication Date: December 13, 2016
Other Editions of This Title:
Hardcover (12/1/2014)
* Individual store prices may vary.
Description
With its title harkening back to the sack of Baghdad in 1258--when the Tigris ran black with the ink of books flung into the water by Mongol invaders--River of Ink is a collection of essays that range widely across time and cultures to illuminate the role of literature and art throughout history. Christensen draws from a panoply of subjects, from the writings of prehistoric Chinese cultures known only through archaeology to the heroic efforts of contemporary Afghanis to keep the legacy of their ancient culture alive under the barrage of endless war. Christensen's encyclopedic knowledge of world art and vast understanding of literature allows him to move easily from a discussion of the invention of moveable type in Korea, to Johannes Kepler's search for the harmony of the spheres, to the strange journey of an iron sculpture from Benin to the Louvre. Other essays cover the Popol Vuh of the Maya as exemplum of translation, the pioneering explorations of the early American naturalist John Bartram, and the balletic works of Louis-Ferdinand Celine. It is Christensen's gift to see the world whole, to offer a wealth of connections vital for us as citizens of a rapidly globalizing world.

About the Author
Thomas Christensen's previous books include New World/New Words: Recent Writing from the Americas, A Bilingual Anthology, The U.S.-Mexican War, and The Discovery of America and Other Myths as well as translations of books by such authors as Laura Esquivel, Carlos Fuentes, Julio Cortazar, Alejo Carpentier and Louis-Ferdinand Celine. He is director of publications at the Asian Art Museum in San Francisco and lives with his wife in Richmond, CA.