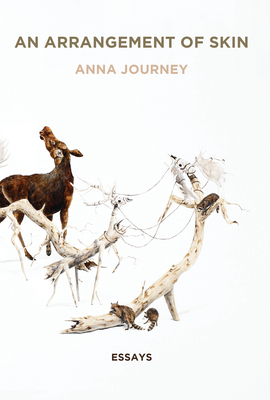 An Arrangement of Skin (Hardcover)
Essays
Counterpoint LLC, 9781619028470, 225pp.
Publication Date: March 21, 2017
* Individual store prices may vary.
Description
A daring collection on the human body by an award-winning poet turned essayistAnna Journey's lyrical and layered arrangement of essays dazzles with her reflections on our shifting selves--the many "skins" we inhabit in a life. An Arrangement of Skin is by turns beguiling, dark, carnal, and deeply personal. Journey revels in the flexibility and hybridity of the essay form, enriching her idiosyncratic anecdotes with literary and cultural meditations and electrifying the work with a poet's keen ear and canny eye.
These essays swerve artfully among topics--a recollection of a personal rupture and ensuing call to a suicide hotline opens into a consideration of taxidermy and lyric time; a mother's penchant for telling macabre stories at the dinner table connects to campfire songs and the cultural importance of American roots music; and a tattoo artist named after a pirate-themed rum reminds us how we inscribe our skins and spirits through the intimate gestures of ink. This is a first collection from an essayist of the highest order.
About the Author
ANNA JOURNEY is the author of the poetry collections The Atheist Wore Goat Silk, Vulgar Remedies, and If Birds Gather Your Hair for Nesting, the latter of which was selected by Thomas Lux for the National Poetry Series. She's received fellowships from the National Endowment for the Arts, the Academy of American Poets, Yaddo, and elsewhere. She's an assistant professor of English at the University of Southern California.