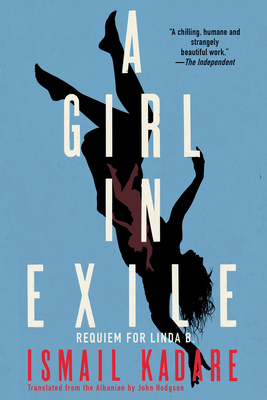 A Girl in Exile: Requiem for Linda B. (Hardcover)
Requiem for Linda B.
Counterpoint LLC, 9781619029163, 192pp.
Publication Date: January 9, 2018
Description
"A chilling, humane and strangely beautiful work." --The Independent
A Girl in Exile
, first published in Albanian in 2009, is set among the bureaucratic machinery of Albania's 1945-1991 dictatorship. While waiting to hear whether his newest play will be approved for production, playwright Rudian Stefa is called in for questioning by the Party Committee. A girl--Linda B.--has been found dead, with a signed copy of his latest book in her possession.
He soon learns that Linda's family, considered suspect, was exiled to a small town far from the capital, and that she committed suicide. Under the influence of a paranoid regime, Rudian finds himself swept along on a surreal quest to discover what really happened to Linda B. Through layers of intrigue, her story gradually unfolds: how she loved Rudian from a distance, and the risks she was prepared to take so that she could get close to him. He becomes captivated by her story, and disturbed at how he might be culpable for her fate.
A Girl in Exile is a stunning, deeply affecting portrait of life and love under surveillance, infused with myth, wry humor, and the absurdity of a paranoid regime.
About the Author
ISMAIL KADARE is Albania's best-known novelist and poet. Translations of his novels have appeared in more than forty countries. He was awarded the inaugural Man Booker International Prize in 2005, and the Jerusalem Prize in 2015. JOHN HODGSON studied at Cambridge and Newcastle and has taught at the universities of Prishtina and Tirana. This is the fourth novel by Ismail Kadare that he has translated.
Advertisement