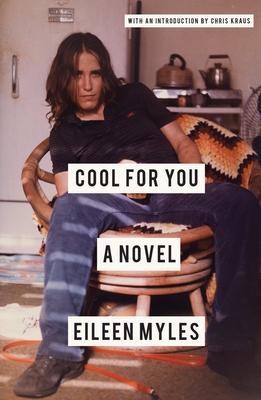 Cool for You (Paperback)
Soft Skull Press, 9781619029170, 208pp.
Publication Date: April 11, 2017
* Individual store prices may vary.
Description
"A cult figure to a generation of post-punk females forming their own literary avant-garde."--The New York Times Why can't I live right now. Because I am not rich, I am not a saint. But I do know this: not all of us were sent here to work. The first published novel of legendary poet and performer Eileen Myles follows a queer female growing up in working-class Boston, straining against the institutions that hold her: family, Catholic school, jobs at a camp, at a nursing home, at a school for developmentally disabled adult males. Free-ranging and deadpan, tragic and joyful, this is a book about women, gender, class, bodies, escape, and what it means to be "inside." Never more relevant, and now with an introduction by Chris Kraus.
About the Author
Chris Kraus is the author of four novels​, including I Love Dick​ and Summer of Hate, two books of cultural criticism,​ ​and​, ​most recently, a critical biography of Kathy Acker. She is a co-editor​ ​of Semiotexte and lives in Los Angeles.