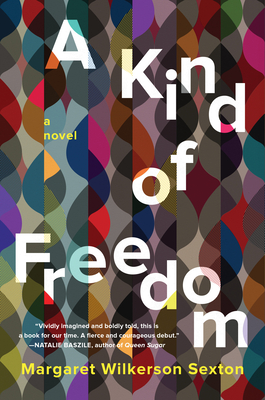 A Kind of Freedom
Hardcover

* Individual store prices may vary.
Other Editions of This Title:
Paperback (8/14/2018)
MP3 CD (8/8/2017)
Compact Disc (8/8/2017)
Compact Disc (8/15/2017)
Winter 2018 Reading Group Indie Next List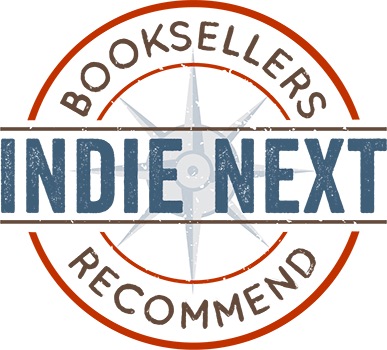 "Here's the thing about this debut: while the story Margaret Wilkerson Sexton tells of three generations in New Orleans is absolutely brilliant and the prose so beautiful at times I underlined phrases, what is most remarkable are the parts that she didn't include. It takes great skill to satisfy a reader and also leave them puzzling over the untold parts. Sexton's
A Kind of Freedom
is quietly epic. I dare you to not fall in love with Evelyn, Jackie, and T.C. (And I'm secretly waiting for the film rights to be sold; it would be a brilliant movie, if done right!)"
— Rachel Watkins, Avid Bookshop, Athens, GA
View the List
Description
Long-listed for the National Book Award * Winner of the Crook's Corner Prize * Winner of the First Novelist Award from the Black Caucus of the American Library Association * A New York Times Notable Book "Brilliantly juxtaposing World War II, the '80s and post-Katrina present, Sexton follows three generations of a Black New Orleans family as they struggle to bloom amid the poison of racism." --People

Evelyn is a Creole woman who comes of age in New Orleans at the height of World War II. In 1982, Evelyn's daughter, Jackie, is a frazzled single mother grappling with her absent husband's drug addiction. Jackie's son, T.C., loves the creative process of growing marijuana more than the weed itself. He was a square before Hurricane Katrina, but the New Orleans he knew didn't survive the storm. For Evelyn, Jim Crow is an ongoing reality, and in its wake new threats spring up to haunt her descendants. Margaret Wilkerson Sexton's critically acclaimed debut is an urgent novel that explores the legacy of racial disparity in the South through a poignant and redemptive family history.
Counterpoint LLC, 9781619029224, 256pp.
Publication Date: August 15, 2017
About the Author
Margaret Wilkerson Sexton, born and raised in New Orleans, studied creative writing at Dartmouth College and law at UC Berkeley. Her debut novel, A Kind of Freedom, was long-listed for the National Book Award and the Northern California Book Award, won the Crook's Corner Book Prize, and was the recipient of the First Novelist Award from the Black Caucus of the American Library Association. Her second novel, The Revisioners, was a national bestseller, recipient of an NAACP Image Award, and a New York Times Notable Book. She lives in the San Francisco Bay Area with her family.
1. In an interview with The East Bay Times, the author, Margaret Wilkerson Sexton, says "The story had to be New Orleans. . . You won't find many other cities where black people were doing so well in the '30s and '40s." What do you think she means by this––how do the setting and this timeline play a part in telling the story of this family? How would their lives have been different if they had lived in another place?
2. The novel spans three generations. How did challenges Evelyn face carry over to the lives of her children and grandchildren? What challenges did Jackie and T.C. face that Evelyn did not face? How has racial inequality changed from the 1940s to today?
3. Discuss the presence of ambition and success in A Kind of Freedom. What part does ambition play in the relationship between Renard and Evelyn? How do Sybil's and Jackie's respective relationships with success affect their relationship? What effect does racial disparity have on T.C.'s relationship with ambition and success?
4. Have you been to New Orleans? Did the novel open your eyes to aspects of the city you hadn't considered before? If you live in New Orleans, did you find the author's representation of the city to be accurate?
5. Evelyn's chapters, as well as being interspersed throughout, bookend the novel. What effect did this bookending have on your reading of the book? Overall, do you think the author's choice to tell the story non-chronologically was effective? How do you think your reading experience would have been different, had the story been told in chronological order?
6. Discuss the two epigraphs from hip hop artist Talib Kweli and writer Edward P. Jones. Both consider inheritance, freedom, and parentage. How do these quotations frame your reading of Sexton's novel?
7. What do you think the title means? Did your understanding of the title change as you read the book?