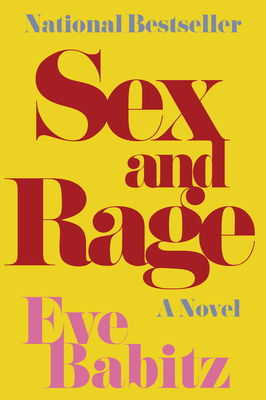 Sex and Rage (Paperback)
Counterpoint LLC, 9781619029354, 256pp.
Publication Date: July 11, 2017
* Individual store prices may vary.
or
Not Currently Available for Direct Purchase
Description
"As a young girl growing up in Los Angeles, I spent a lot of time and energy trying to figure out who I was. I think this is true for young women growing up in most places--and it is for this reason that we chose Sex and Rage by the legendary Eve Babitz as our July @belletrist book pick. Babitz's heroine, Jacaranda, speaks volumes to the messiness and mistakes that mark adolescence. I can't wait for you guys to read her story." --Emma Roberts, actress and cofounder of Belletrist Book Club The popular rediscovery of Eve Babitz continues with this very special reissue of her novel, originally published in 1979, about a dreamy young girl moving between the planets of Los Angeles and New York City. We first meet Jacaranda in Los Angeles. She's a beach bum, a part-time painter of surfboards, sun-kissed and beautiful. Jacaranda has an on-again, off-again relationship with a married man and glitters among the city's pretty creatures, blithely drinking White Ladies with any number of tycoons, unattached and unworried in the pleasurable mania of California. Yet she lacks a purpose--so at twenty-eight, jobless, she moves to New York to start a new life and career, eager to make it big in the world of New York City. Sex and Rage delights in its sensuous, dreamlike narrative and its spontaneous embrace of fate, and work, and of certain meetings and chances. Jacaranda moves beyond the tango of sex and rage into the open challenge of a defined and more fulfilling expressive life. Sex and Rage further solidifies Eve Babitz's place as a singularly important voice in Los Angeles literature--haunting, alluring, and alive.
About the Author
EVE BABITZ is the author of several books of fiction, including Eve's Hollywood; Slow Days, Fast Company: The World, The Flesh, and L.A.; and Black Swans: Stories. Her nonfiction works include Fiorucci, The Book and Two by Two: Tango, Two-Step, and the L.A. Night. She has written for publications including Ms. and Esquire and in the late 1960s designed album covers for the Byrds, Buffalo Springfield, and Linda Ronstadt.
Advertisement