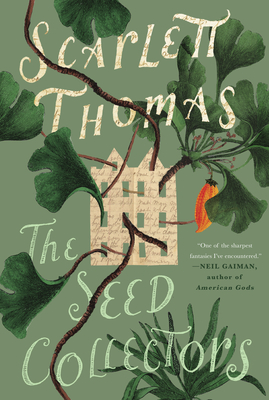 The Seed Collectors (Paperback)
Soft Skull Press, 9781619029514, 396pp.
Publication Date: April 25, 2017
Other Editions of This Title:
Hardcover (5/10/2016)
Paperback (4/21/2016)
* Individual store prices may vary.
Description
Great Aunt Oleander is dead. To each of her nearest and dearest she has left a seed pod. The seed pods might be deadly, but then again they might also contain the secret of enlightenment. Not that anyone has much time for enlightenment. Fleur, left behind at the crumbling Namaste House, must step into Oleander's role as guru to lost and lonely celebrities. Bryony wants to lose the weight she put on after her botanist parents disappeared, but can't stop drinking. And Charlie struggles to make sense of his life after losing the one woman he could truly love.
A complex and fiercely contemporary tale of inheritance, enlightenment, life, death, desire and family trees, The Seed Collectors is the most important novel yet from one of the world's most daring and brilliant writers.

About the Author
Scarlett Thomas was born in London in 1972. Her other novels include PopCo, The End of Mr.Y which was longlisted for the Orange Broadband Prize for Fiction 2007, and Our Tragic Universe. She teaches creative writing at the University of Kent.