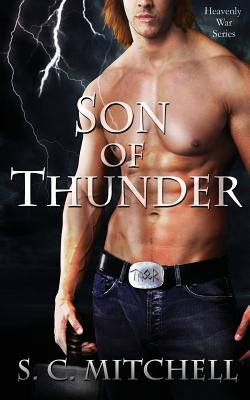 Son of Thunder (Paperback)
Soul Mate Publishing, 9781619352810, 320pp.
Publication Date: July 29, 2013
* Individual store prices may vary.
Description
The man looked like a god. Then again, he was one. . . Jord Thorson was a god-the son of Thor, the Norse God of Thunder. In his search to find his missing father, Jord seeks out the mortal, Meghan Larson, who is in possession of his only clue-Megingjoro, Thor's magical belt of power. But when the belt decides to take matters into its own hands, locking itself around Meghan's waist, Jord and Meghan are plunged into the middle of a massive conflict that rages across the heavens. Giants, magical artifacts, and a golden city in the clouds weren't exactly what Meghan Larson expected when that amazing belt arrived at her museum. Now Megingjoro is stuck around her waist and talking to her in her head. She's got to be dreaming, but with the wonders around her and hunky Jord Thorson at her side, Meghan's not sure she wants to wake up.