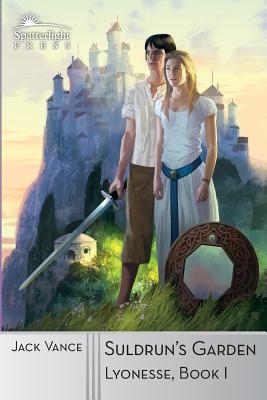 Suldrun's Garden (Lyonesse #1) (Paperback)
Spatterlight Press, 9781619470910, 472pp.
Publication Date: July 1, 2016
Other Editions of This Title:
MP3 CD (7/26/2016)
* Individual store prices may vary.
Description
Take a doomed princess, a dispossessed prince and a wicked king, a vengeful magician and a melancholy witch; now add fairies, ogres, changelings, scheming barons, wanderers who are not what they seem, robbers, orphans, and a race of hardbitten warriors at war with all humanity. Stir in politics, intrigue, plots and assassinations, battles and sieges, then set it all to simmer in a mythical archipelago across the western sea before the time of Arthur. Jack Vance draws together the threads of fairy tale and pagan myth to weave an epic tapestry of adventure and intrigue in the Elder Isles. The result is a masterpiece. - Matt Hughes
Suldrun's Garden is Book I of the Lyonesse series, and Volume 52 of the Spatterlight Press Signature Series.Released in the centenary of the author's birth, this handsome new collectionis based upon the prestigious Vance Integral Edition. Select volumes enjoyup-to-date maps, and many are graced with freshly-written forewords contributedby a distinguished group of authors. Each book bears a facsimile of theauthor's signature and a previously-unpublished photograph, chosen from family archives for the period the book was written. These uniquefeatures will be appreciated by all, from seasoned Vance collector to new reader sampling the spectrum of this author's influential work forthe first time.
- John Vance II