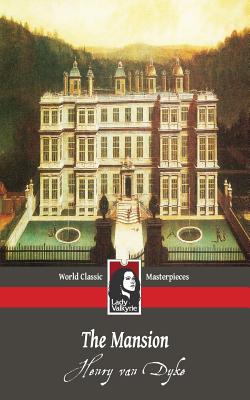 The Mansion
Paperback

* Individual store prices may vary.
Other Editions of This Title:
Paperback (3/15/2007)
Hardcover (10/11/2018)
Paperback (7/19/2003)
Paperback (10/13/2018)
Hardcover (10/2/2018)
Paperback (12/4/2019)
Paperback (9/25/2011)
Paperback (10/11/2018)
Paperback (11/19/2012)
Hardcover (10/12/2018)
Paperback (10/26/2018)
Paperback (12/13/2012)
Hardcover (8/8/2015)
Hardcover (10/13/2018)
Hardcover (8/8/2015)
Paperback (4/18/2008)
Paperback (10/2/2018)
Paperback (1/29/2010)
Description
In this classic and timeless story, the great Henry van Dyke sets forth the ideals of kindness, sympathy, fellowship, and self-sacrifice that permeate the human soul. In our struggle to live our lives,
The Mansion
presents a message about the importance of charity to remind us of the true spirit of giving and family.
The Mansion
is a "must read" right along with another all time favorite, Charles Dickens'
A Christmas Carol
.
> Search for "lady valkyrie" in the books section of Amazon to see all of our latest titles and series of books.
> Visit ladyvalkyrie.com for our latest offerings in both paper and electronic formats.
Lady Valkyrie LLC, 9781619510500, 90pp.
Publication Date: March 29, 2013
About the Author
Henry van Dyke was an American author, educator, and clergyman born on November 10, 1852 in Germantown, Pennsylvania. He graduated from Princeton University in 1873 and from Princeton Theological Seminary in 1877. Van Dyke served as a professor of English literature at Princeton between 1899 and 1923; in addition, he was an American lecturer at the University of Paris. By appointment of President Wilson, a friend and former classmate of van Dyke, he became Minister to the Netherlands and Luxembourg in 1913. He was elected to the American Academy of Arts and Letters and received many other honors.