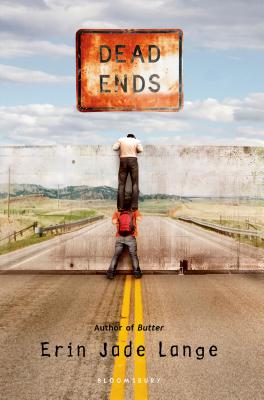 Dead Ends (Hardcover)
Bloomsbury USA Childrens, 9781619630802, 336pp.
Publication Date: September 3, 2013
Other Editions of This Title:
Paperback (1/26/2016)
* Individual store prices may vary.
Description
A riddle rarely makes sense the first time you hear it. The connection between Dane and Billy D doesn't make sense the second time you hear it. But it's a collection of riddles that solidifies their unusual friendship.
Dane is a bully with two rules: don't hit girls and don't hit special kids. Billy D has Down syndrome. When Dane doesn't hit him, Billy sees a sign of friendship and reaches out for help. Billy is sure the riddles his missing father left in an atlas are really clues to finding him. Together, Billy and Dane piece them together, leading to unmarked towns and secrets of the past. But they're all dead ends. Until the final clue . . . and a secret Billy shouldn't have been keeping.
As a journalist, Erin Jade Lange is inspired by hot button issues like bullying, but it is her honest characters and breakneck plotting that make Dead Ends a must-read.
About the Author
Erin Jade Lange writes facts by day and fiction by night. As a journalist, she is inspired by current events and real-world issues and uses her writing to explore how those issues impact teenagers. She is an only child, which means she spent a lot of time entertaining herself as a kid. This required her to rely heavily on her own imagination, which is probably why she became a writer. Erin lives in Phoenix, Arizona. Butter is her debut novel.
www.butterslastmeal.com
or
Not Currently Available for Direct Purchase