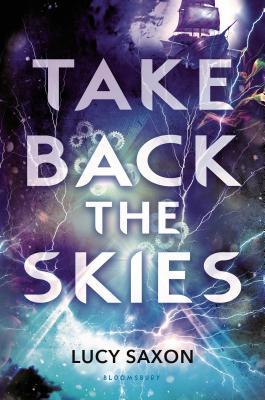 Take Back the Skies (Hardcover)
Bloomsbury U.S.A. Children's Books, 9781619633674, 378pp.
Publication Date: June 3, 2014
Description
Desperate to escape an arranged marriage and the life her high-ranking government official father planned for her, Cat Hunter does the unthinkable. She runs away from her homeland Tellus, disguises herself as a boy, and stows away on an air ship. She's ready for life in a new land where the general population isn't poverty stricken and at the mercy of the cruel officials. What she isn't quite ready for is meeting Fox, a crew member aboard the Stormdancer-which turns out to be a smugglers' ship. So begins an epic adventure that spans both land and sea.
This explosive debut starts a unique six-book series. Each novel will be set in a different land within the Tellus world, with repeating characters and related, nonlinear storylines that combine to create a one-of-a-kind, addictive reading experience.
About the Author
Lucy Saxon has always loved reading, but her love of writing began at the age of 12 when she first suffered from the neurological disorder ME (chronic fatigue syndrome). She found herself missing lengthy periods of school, giving her the opportunity to indulge in creative writing. TAKE BACK THE SKIES is her debut novel. It was inspired by a dream and Lucy submitted a version of it to the National Novel Writing Month's online competition. Lucy can often be found attending comic and fantasy conventions and ALWAYS makes her own, very impressive costumes. She is on Twitter at @Lucy_Saxon.
Advertisement