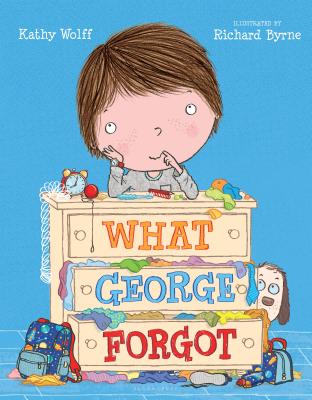 What George Forgot (Hardcover)
Bloomsbury USA Childrens, 9781619638716, 32pp.
Publication Date: July 3, 2017
* Individual store prices may vary.
Description
George is great at remembering things! When it's time to get ready for school, he remembers to wake up his family, put on his brand-new superhero watch, and tell his daily knock-knock joke.
He even remembers to eat breakfast, brush his teeth, and find his backpack!
So why does George feel like he is forgetting something?
This uproariously funny picture book offers a fresh spin on a morning routine. Readers know what George forgot, but will he ever figure it out?
About the Author
Richard Byrne is the author and illustrator of the Oxfordshire Book Award–winner The Really, Really, Really Big Dinosaur. He grew up in Brighton and learned to color at Eastbourne. He worked in graphic design before discovering his true passion in children's books.
Praise For What George Forgot…
"Haphazard and silly . . . A clever way to usher kids to the bus with a smile." - Kirkus Reviews
"Pencil drawings are digitally colored with soft pastels that create a palette filled with both joyfulness and innocence. . . . Getting lost in George's messiness is part of the fun as George visualizes everything he did and allows viewers to get sidetracked along with him." - BCCB
"Humorous touches, including text formatting and commentary from the narrator, and colorful, playfully detailed cartoon illustrations enliven the extensive description of George's morning . . . a lighthearted, amusing portrayal of routines." - Booklist Online