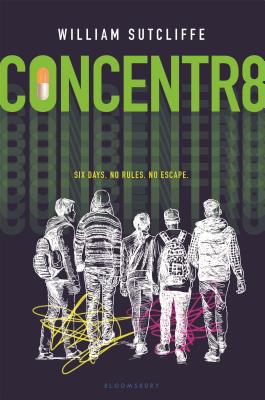 Concentr8 (Hardcover)
Bloomsbury U.S.A. Children's Books, 9781619639195, 256pp.
Publication Date: January 19, 2016
Description
In a not-so-distant future London, riots have become the norm. But when the government suddenly stops distributing Concentr8--a behavioral modification "miracle" drug akin to Ritalin--the city's residents rise up fiercer than they ever have before.
Amidst the chaos, five teens pick a man seemingly at random and chain him up as a hostage in a warehouse. Blaze is their leader, and Troy has always been his quiet sidekick--the only person he has ever trusted. But even Troy didn't see this coming, and as their story unfolds over six tense days, one thing is clear--none of them will ever be the same again.
Told from the perspective of multiple characters in a world familiar to our own, this searing look at a group of teens who push back from the margins of society is perfect for fans of thoughtful fiction like Panic and The Program series.
About the Author
William Sutcliffe is the author of the young adult novel The Wall, which was published in 2013 to much critical acclaim, including being short-listed for the 2014 Carnegie Medal and long-listed for the 2013 Guardian Fiction Prize. He also wrote five adult novels, including the international bestseller, Are You Experienced, and a middle-grade novel, Circus of Thieves and the Raffle of Doom. William currently lives in Edinburgh.
Advertisement