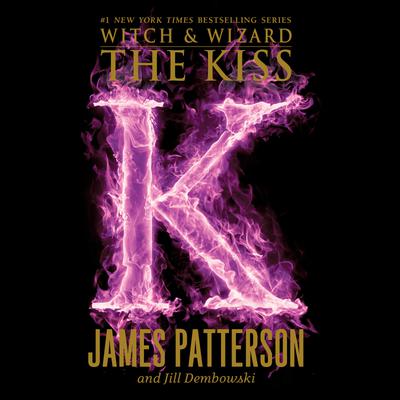 The Kiss (Witch & Wizard) (Digital Audiobook)
Publication Date: February 3, 2013
Other Editions of This Title:
Hardcover (2/4/2013)
CD-Audio (2/12/2013)
Hardcover, Large Print (2/4/2013)
Description
Whit and Wisty Allgood have finally triumphed over the evil that has long overshadowed their world with their defeat of The One Who Is The One. Now they move on to their next mission: becoming members of a governing Council that will return the Overworld to a place of creativity, magic, and freedom from persecution.

But it isn't long before the city is threatened from inside and out. The adults on the Council want to control the use of magic in the city, and a fearsome Wizard King threatens war. As Wisty begins a new relationship with an intense and mysterious boy and the pressures of leading the city bear down on them, Whit and Wisty find themselves growing apart. Will they be able to come together to fight the mounting threats that could return their world to the hands of a tyrant?

James Patterson delivers what the fans have been asking for--the story of what happens next--with an epic fourth installment about the heroic teen witch and wizard that have captured our imaginations.
About the Author
James Patterson was selected by readers across America as the Children's Choice Book Awards Author of the Year in 2010. He is the internationally bestselling author of the highly praised Middle School books, I Funny, Confessions of a Murder Suspect, and the Maximum Ride, Witch & Wizard, Daniel X, and Alex Cross series. His books have sold over 260 million copies worldwide, making him one of the bestselling authors of all time. He lives in Florida.

Jill Dembowski graduated from the University of Michigan with a degree in literature and creative writing. She has also collaborated with James Patterson on Witch & Wizard: The Fire. She lives in Pittsburgh.