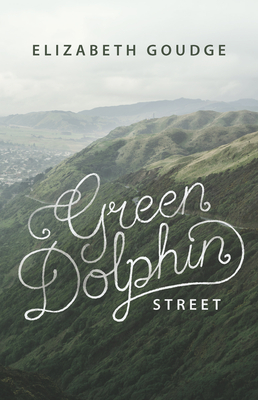 Green Dolphin Street (Paperback)
Hendrickson Publishers, 9781619706422
Publication Date: September 1, 2015
* Individual store prices may vary.
Description
Vivid, exciting tales earthquakes, shipwreck, encounters between New Zealand settlers and the indigenous Maori people are paired with fascinating details of 19th-century life, from sailing ships and steamboats to women's fashions and the natural beauty of the British seacoast and the mountains and forests of New Zealand.
When Marianne LePatourel meets William Ozanne in the 1830s on an island in the English Channel, she sets her heart on him. However, her sister Marguerite falls in love with him too. And so begins this sweeping novel that takes the characters on dramatic adventures from childhood through old age, on land and at sea, and from the Channel Islands to China to the New Zealand frontier.
When William's naval career is cut short, he settles in New Zealand and writes to Mr. Le Patourel to ask for Marguerite's hand in marriage but in his nervousness he pens the wrong name in his letter. It is Marianne who arrives aboard the ship The Green Dolphin, and William's gallant decision not to reveal his mistake sets in motion a marriage that is difficult, but teaches them both that steadfast love which is chosen is stronger than the passion of love at first sight.
About the Author
Elizabeth Goudge (1900 1984) was a British novelist born into the home of an Anglican priest and theologian. She wrote children s books as well as novels her Green Dolphin Street was made into a 1947 Academy-Award winning film starring Lana Turner, Van Heflin, and Donna Reed. In style and themes she parallels English writers such as the creator of the Miss Read series, as well mirroring the spiritual depth found in George MacDonald s Victorian novels. A Fellow of the Royal Society of Literature, she won the Carnegie Award in 1947 for The Little White Horse, which is J. K. Rowling s favorite children s book."