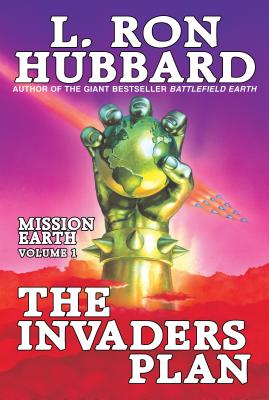 The Mission Earth Volume 1 (Paperback)
The Invaders Plan
Galaxy Press (CA), 9781619861749, 623pp.
Publication Date: June 15, 2003
* Individual store prices may vary.
Description
What on Earth are the Voltarians up to now? Fast cars ... and fast women. Start your engines Voltarian Royal Officer Jettero Heller is putting the pedal to the metal--and the action is about to shift into high gear. Behind the wheel of his souped-up Caddy, Heller's in a race against time--not to mention against suicide car bombers and accelerator bullets--and the fate of his top-secret mission hangs in the balance. But his greatest challenge is yet to come: a fight to the death high atop the Empire State Building. Meanwhile, Heller's sworn enemy Soltan Gris has his own battles to fight ... and he's learning that, sometimes, love hurts. Especially in the hands of a couple of sadistic sweethearts named Miss Pinch and Candy--girls who really get under his skin. When all is said and done, his only recourse is plastic surgery. But the operation takes a wicked turn, leaving him with more than he bargained for. Much, much more. Just call him Mr. Big Stuff. People of Earth take note: there is nothing more seductive, more tantalizing or more terrifying than An Alien Affair. "The granddaddy of all series." --Los Angles Times
This book is intended for mature audiences.
About the Author
With 19 New York Times bestsellers and more than 230 million copies of his works in circulation, L. Ron Hubbard is among the most acclaimed and widely read authors of our time. As a leading light of American Pulp Fiction through the 1930s and '40s, he is further among the most influential authors of the modern age. Indeed, from Ray Bradbury to Stephen King, there is scarcely a master of imaginative tales who has not paid tribute to L. Ron Hubbard.