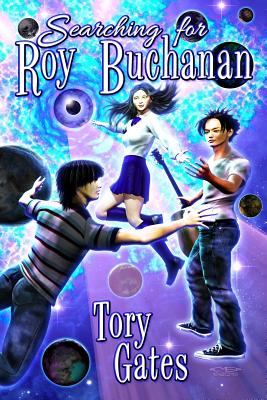 Searching for Roy Buchanan (Sweet Dreams #1) (Paperback)
Brown Posey Press, 9781620061107, 192pp.
Publication Date: February 20, 2019
* Individual store prices may vary.
Description
Aki Sato is not your typical teenager. She has weathered the loss of her parents and joined her brothers, Kenji and Hiro in a struggle to keep the family business, and themselves together.
Aki has also inherited the Amida Syndrome, the power of time travel. Without her mother to guide her, Aki has no experience in its use, nor can she defend against the terrifying nightmares that haunt her.
A chance breakdown leads the siblings to Kazu, an eccentric retired blues musician. In a series of misadventures, Aki must guide her brothers through time, space, and the world of the blues. In time, Aki not only discovers her own voice, but the power of music.
The journey through time and life is just getting started in "Searching for Roy Buchanan."