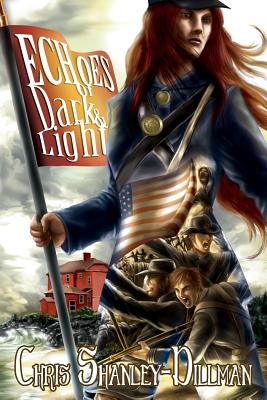 Echoes of Dark & Light (Paperback)
Curiosity Quills Press, 9781620072592, 320pp.
Publication Date: June 1, 2013
* Individual store prices may vary.
Description
Have you ever imagined living the horrors of the Civil War? Of charging into battle to fight for your dreams, for your freedom, fully understanding the horrors and dangers that await you? Of struggling to survive the endless miles of marching, the gnawing hunger never satisfied with the tasteless hard tack, the ever-present threat of sickness and infection, the dangerous enemy lurking around the bend who used to be considered friend and neighbor? Or of living under constant threat of having your deepest, darkest secret revealed at any moment...that you are really a young woman disguised as a man in order to fight in the War Between the States? Meet Bobbi Rivers, a seventeen-year-old girl living the life of a soldier in 1863. After learning her dear older brother is missing in action from the Battle of Gettysburg, Bobbi is determined to find him and bring him home. And the best way to do so is to immerse herself in the bloody heart of the war itself. She joins up with the 27th Infantry of Michigan volunteers and fights side by side with the men in battles such as The Wilderness and The Crater. She faces her own mortality, the fear of failure in her quest, and maybe hardest of all... falling in love with her tent mate, Toby.
or
Not Currently Available for Direct Purchase