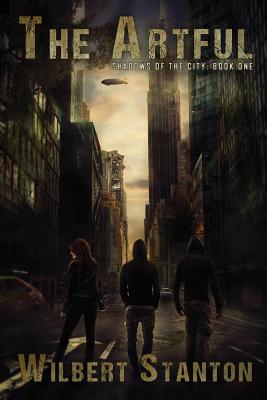 The Artful
Shadows of the City, Book One
Paperback

* Individual store prices may vary.
Description
"Fascinating post-apocalyptic tale with plenty of action and intrigue." Michael Levy (Goodreads Review) New York City was the capital of the world, the city that never sleeps. It was a city of beauty, wealth, and culture... then the virus changed everything. Twist is socially awkward, painfully shy and prone to panic attacks. Most of all, he desperately wants to get out from under his best friend Dodger's shadow. All Dodger wants is to get laid, and his narcissistic nature seems to be his golden ticket. Together they are known as the Gutter Punks, modern day Robin Hoods who steal from the rich and give to the poor. In a world where supplies meant power, they are the best at stealing them. Ten years after the virus wiped out half of the population, survivors emerge as carriers. Life still prevails and the wealthy hide away in towers, indulging in drugs, sex, and violence just to pass the time, while the poor live in squalor under the city streets, migrating through abandoned subway stations and sewers. On their latest supply raid, the Gutter Punks unknowingly steal a cure that puts them in a game of chess between the ailing Emperor of Manhattan and the war hungry Governor of Brooklyn. Forcing them into a quest that will lead them from the highest peaks of the Empire State Building, to the darkest corners of the underground, and into lands they never thought they'd step foot in, where the psychos, crazies and cannibals hide around every corner... through the shadows of a dying city.
Curiosity Quills Press, 9781620075272, 204pp.
Publication Date: May 27, 2014
or
Not Currently Available for Direct Purchase