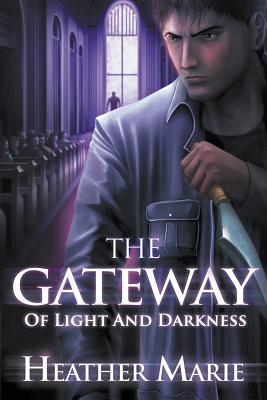 The Gateway of Light and Darkness (Paperback)
Curiosity Quills Press, 9781620078495, 212pp.
Publication Date: April 13, 2015
* Individual store prices may vary.
Description
The battle of good vs. evil wages on for Aiden Ortiz in this final installment of the Gateway Series: The Gateway of Light and Darkness. With the Dark Priest defeated, and the Brethren of Shadows refusing to forfeit calling upon the Darkness, the Brethren are determined more than ever to discover a way to banish the Men of Light for good. And as the Dark Priest's curse invading Aiden's veins continues to take on a life of its own, he finds himself in a standoff between his own kind, and the Brethren that want to recruit him for all the wrong reasons. Accompanied by fellow Gateway, Julie Martin, and his best friends Trevor and Evan, seventeen-year-old Aiden prepares himself for the battle of his life. Protecting those he loves, and learning to put aside his differences for his father in order to learn the ways of the Light, Aiden begins to realize that the thing endangering their lives might not be the threat of the Brethren alone, but the thing taking shape inside of him - readying to unleash itself upon them all.
or
Not Currently Available for Direct Purchase