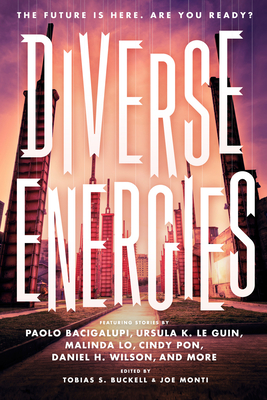 Diverse Energies
Paperback

* Individual store prices may vary.
Description
Best Children's Books of the Year
A collection of dystopian short stories featuring diverse main characters and by authors of color.
No one can doubt that the wave of the future is not the conquest of the world by a single dogmatic creed but the liberation of the diverse energies of free nations and free men. No one can doubt that cooperation in the pursuit of knowledge must lead to freedom of the mind and freedom of the soul. -President John F. Kennedy, from a speech at University of California, March 23, 1962
In a world gone wrong, heroes and villains are not always easy to distinguish and every individual has the ability to contribute something powerful.
In this stunning collection of original and rediscovered stories of tragedy and hope, the stars are a diverse group of students, street kids, good girls, kidnappers, and child laborers pitted against their environments, their governments, differing cultures, and sometimes one another as they seek answers in their dystopian worlds. Take a journey through time from a nuclear nightmare of the past to society's far future beyond Earth with these eleven stories by masters of speculative fiction. Includes stories by Paolo Bacigalupi, Ursula K. Le Guin, Malinda Lo, Cindy Pon, Daniel H. Wilson, and more.
Tu Books, 9781620140116, 368pp.
Publication Date: November 20, 2012