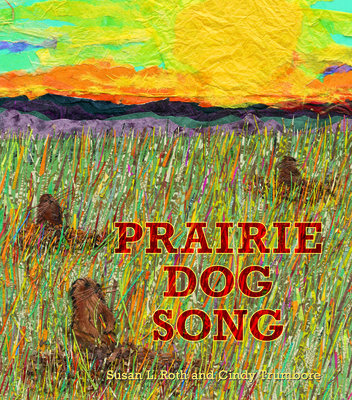 Prairie Dog Song (Hardcover)
The Key to Saving North America's Grasslands
Lee & Low Books, 9781620142455, 40pp.
Publication Date: May 15, 2016
* Individual store prices may vary.
Description
For thousands of years, green and gold grasses covered North America from Canada to Mexico. The prairie and desert grasslands were home to a variety of animals, from small prairie dogs to huge bison. But in the nineteenth century, ranching and farming took hold in the grasslands, and over time many of the animals and plants vanished.
Then, in the late 1980s, scientists discovered a region in Mexico where green and gold grasses still waved and prairie dogs still barked. The scientists understood the importance of this grassland ecosystem and the prairie dogs' key role in it. Could they now preserve the area and bring back its lost animals and plants?
This moving nonfiction tale of environmental recovery builds on the success of the acclaimed Parrots Over Puerto Rico and The Mangrove Tree. Cumulative song text plus prose passages combine to celebrate North America's grasslands, their iconic prairie dogs, and the dedicated scientists who work to make the grasslands healthy again. Comprehensive backmatter makes this book perfect for classroom use, with text that hits both Science and Social Studies Common Core Standards. Teacher's Guide available at leeandlow.com.