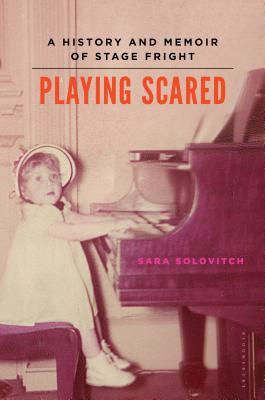 Playing Scared (Hardcover)
A History and Memoir of Stage Fright
Bloomsbury USA, 9781620400913, 288pp.
Publication Date: June 16, 2015
* Individual store prices may vary.
Description
Stage fright is one of the human psyche's deepest fears. Laurence Olivier learned to adapt to it, as have actors Salma Hayek and Hugh Grant. Musicians such as George Harrison and Adele have battled it and learned to cope. Others never do: In 1973, Pittsburgh Pirates All-Star pitcher Steve Blass suddenly could no longer find the strike zone; his career ended soon after. Surveys in the United States repeatedly rank public speaking as one of the top fears, affecting up to 74 percent of people.
Sara Solovitch studied piano as a young child and fell in love with music. At ten, she played Bach and Mozart in her hometown's annual music festival, but was overwhelmed by fear. As a teen, she attended Eastman School of Music, where stage fright led her to give up aspirations of becoming a professional pianist. In her late fifties, Sara gave herself a one-year deadline to tame performance anxiety and play before an audience. She resumed music lessons, while exploring meditation, exposure therapy, cognitive therapy, biofeedback, beta blockers, and other remedies. She performed in airports, hospitals, and retirement homes before renting a public hall and performing for fifty guests on her sixtieth birthday.
Using her own journey as inspiration, Solovitch has written a thoughtful and insightful examination of the myriad causes of stage fright and the equally diverse ways to overcome it, and a tribute to pursuing personal growth at any age.
About the Author
Sara Solovitch is a former reporter for the Philadelphia Inquirer whose articles have appeared in Esquire, Wired, the Los Angeles Times, and the Washington Post. She has been a health columnist for the San Jose Mercury News and worked as a medical writer at Stanford University. This is her first book. She lives in Santa Cruz, California.
Coverage from NPR