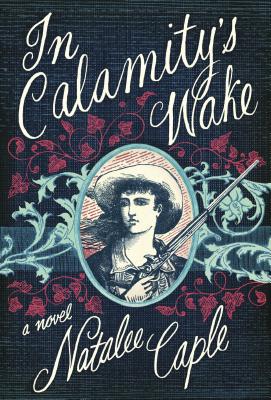 In Calamity's Wake (Hardcover)
Bloomsbury Publishing PLC, 9781620401859, 228pp.
Publication Date: September 17, 2013
* Individual store prices may vary.
or
Not Currently Available for Direct Purchase
Description
Miette has no desire to meet the mother who abandoned her, a woman she knows only as an infamous soldier, drinker, and exhibition shooter: Martha Canary, made notorious as Calamity Jane. But Miette's beloved adoptive father makes a deathbed request that the two be reunited: "You have to do it. Promise me you will not change your mind. I know that you've heard sickening things and those things are all true, but I'm sure she wants to know you."
Set in the Badlands of the North American West in the late 1800s, In Calamity's Wake tells the story of Miette's quest across a landscape occupied by strangers, ghosts, and animals. On her journey she meets an old lover of her father's, a man who claims to be her brother, an imposter she thinks is her mother, Negro minstrel Lew Spencer, a kind madam who is her mother's best friend, a wolf who longs to protect her, and many others.
Woven into Miette's story are the stories of Jane as told in legend, history books, dime store novels, and by the woman herself. When Miette and her mother finally meet, the many threads of these tales come together and Miette must decide whether to forgive the woman who had forsaken her for a life of danger and adventure.
About the Author
Natalee Caple's previous novels, Mackerel Sky and The Plight of Happy People in an Ordinary World, earned high international praise. Her collection of poetry, A More Tender Ocean, was shortlisted for the Gerald Lampert Memorial Award. Caple's work has been optioned for film and nominated for a National Magazine Award, the Journey Prize, the RBC Bronwen Wallace Award, and the Eden Mills Fiction Award. She lives in Ontario, Canada.
Praise For In Calamity's Wake…
"An intriguing novel of longing, adventure, and chance encounters… at once lush and precise, straddling magical realism and cowboy romance… Caple's prose crackles with life in this novel, each sentence a stunning incantation." —The Rumpus "A poetic dream of a Western." —Mary Doria Russell  "A fresh, new look at one of early America's honest-to-God heroes with radiant prose that's as brutal and plain-spoken as it is lovely.  Caple's book brims with landscapes and people at once familiar and strange while her Calamity Jane cuts through mythology to find the heart of the living, breathing woman she might have been." —Lance Weller, author of Wilderness "In Calamity's Wake reinvents the western quest novel with nuanced female characters. It's ambitious and smart, and just as suspenseful as its setting would suggest." —The Globe and Mail (Canada) "A dreamy, often melancholic tale of the American West." —Kirkus Reviews "Marvelous… In Calamity's Wake is beautifully written." —Booklist "Caple succeeds in spinning a wild and wooly tale of the American West in the late 1800s…The many sides of Calamity Jane (born Martha Jane Canary) have been presented before by contemporary authors…but the archetype of the wild woman never dies and receives colorful treatment here. Readers looking for fresh Western fiction will be well satisfied." —Library Journal "A dark and thrilling adventure through the American Badlands in the late 19th century, brought to life by exacting prose and a gallery of gothic characters… By turns cinematic in its rendering of landscape and heartbreaking in its rich depictions of its young heroine...Interspersed through Miette's story are minor characters' perspectives and larger-than-life portraits of Calamity Jane—rendered through colloquial tall tales, dime-novel hyperbole, and something close to genuine biography—that lend a fascinating tone to the book and blur the line between the historic woman and the myth she became." —Publisher's Weekly "This slender, inventive book is structured in compact chapters with alternating points of view that are ultimately braided together. Caple's approach enhances the overall suspense and appeal of the narrative whose unifying theme is loneliness. Miette's story is about a young woman's emotional coming-of-age and self-discovery, while the chapters on Calamity Jane's life, rendered via facts and shrouded mystery, flesh out a vivid portrait of the often misunderstood woman behind an American icon." —Shelf Awareness
Advertisement