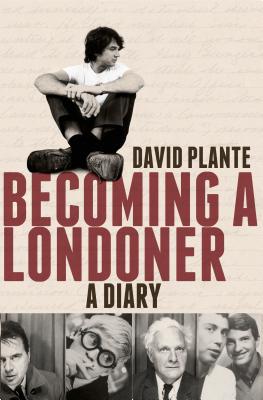 Becoming a Londoner: A Diary (Hardcover)
A Diary
Bloomsbury Publishing PLC, 9781620401880, 532pp.
Publication Date: September 24, 2013
* Individual store prices may vary.
or
Not Currently Available for Direct Purchase
Description
Nikos and I live together as lovers, as everyone knows, and we seem to be accepted "because" it's known that we are lovers. In fact, we are, according to the law, criminals in our making love with each other, but it is as if the laws don't apply. It is as if all the conventions of sex and clothes and art and music and drink and drugs don't apply here in London . . .
In the 1960s, strangers to their new city and from the different worlds of New York and Athens, David and Nikos embarked on a life together, a partnership that would endure for forty years. At a moment of absolute respect for differences, London offered a freedom in love unattainable in their previous homes. Friendships with Stephen and Natasha Spender, Francis Bacon, Sonia Orwell, W. H. Auden, Christopher Isherwood, and David Hockney, and meetings with such Bloomsbury luminaries as E. M. Forster and Duncan Grant, and a developing friendship with Philip Roth living in London with Claire Bloom, opened up worlds within worlds; connections appeared to crisscross, invisibly, through the air, interconnecting everyone.
David Plante has kept a diary of his life for more than half a century. Both a deeply personal memoir and a fascinating and significant work of cultural history, this first volume spans his first twenty years in London, beginning in the mid-sixties, and pieces together fragments of diaries, notes, sketches, and drawings to reveal a beautiful, intimate portrait of a relationship and a luminous evocation of a world of writers, poets, artists, and thinkers.
About the Author
David Plante is the author of nine novels and The Pure Lover, a memoir of grief on the death of Nikos Stangos, and has published stories, profiles, and features in the New Yorker, the New York Times, Esquire, and Vogue. The notebooks of his diary are kept in the Berg Collection of the New York Public Library. He has both UK and U.S. citizenship and lives in London; Lucca, Italy; and Athens, Greece.
Praise For Becoming a Londoner: A Diary…
"Entries take on the languid feel of the floating world…A seamlessly charming narrative both evocative and sensual." —Publishers Weekly  "Love and life among literary lions . . . .[Plante is] a crafter of limpid prose, possessed of keen insight and sympathy. He also displays a rare gift for finely wrought characterization. . . . A richly detailed document of the London art scene of the '60s and an affecting memoir of the artist as a young man."—Kirkus Reviews "In this lapidary yet flowing volume, which runs from 1966 to 1986 and is charged with keen attentiveness and dazed astonishment, Plante meticulously records a perpetual carousel of luncheons, dinners, parties, and vacations punctuated by encounters with Bloomsbury artists Duncan Grant and Ben Nicholson, David Hockney, Edna O'Brien, Bruce Chatwin, and many others. Writing with supple exactitude, Plante sidesteps the diarist's usual habit of obsessive selfanalysis to create a living history of this artistically dynamic time and place. And to think, this is just one small part of Plante's immense, half-century-spanning diary. More, please." —Donna Seaman, Booklist "Always elegant, Plante's prose winds around and meanders…An engrossing look into the veteran writer's younger existence… He makes the perfect narrator to decades in flux, blithely commenting about drinking cider in one entry, and mentioning friends of friends were arrested for their homosexual behavior in the next…Becoming a Londoner isn't about transitions, it is about an evolution—from one thing to another, where there is no such thing as going back to older times, but rather starting currents and moving forward." —Daily News
"In the hands of a true writer, a diary can be a miraculous thing… lyrical intelligence is ever on display… The London loved by any artist will inevitably be a fairytale for other, more jaundiced eyes. That is, after all, the magic of London—and the magic of Becoming a Londoner as well."—New York Journal of Books
Advertisement