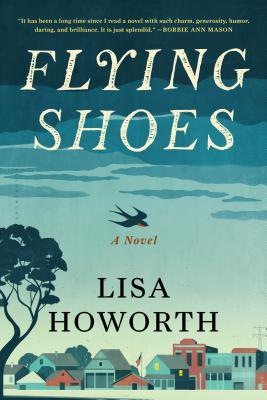 Flying Shoes (Paperback)
Bloomsbury USA, 9781620403037, 336pp.
Publication Date: April 14, 2015
Other Editions of This Title:
Digital Audiobook (6/16/2014)
Hardcover (6/17/2014)
* Individual store prices may vary.
July 2014 Indie Next List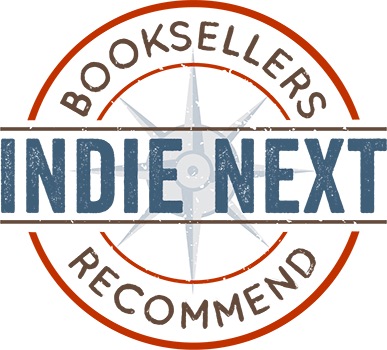 "Howorth's debut novel is a Southern feast for the mind. As the mystery of the brutal death of a nine-year-old boy unfolds, the reader meets unforgettable characters, most notably Mary Byrd Thornton, a feisty, flawed, and often foul-mouthed wife and mother and the stepsister of the murdered child, who very reluctantly revisits the event after 30 years. Flying Shoes artfully steers the reader through some of the idiosyncrasies of life in a Southern town and deals with social and racial issues with the honesty and humor that only an insider can offer."
— Cathy Langer, Tattered Cover Book Store, Denver, CO
View the List
Description
Thirty years after her stepbrother's unsolved murder, a reluctant Mary Byrd Thornton is forced by a detective's call to return to her family and again confront the crime's irremovable stain.
This stunning debut--from the cofounder of the legendary Square Books in Oxford, Mississippi--is a work of fiction, but the murder is based on the still-unsolved case of Lisa Howorth's stepbrother, a front page story in the Washington Post. And yet this is not a crime novel; it is an honest and luminous story of a particular time and place in the South, where even calamitous weather can be a character, everyone has a story, and all are inextricably entwined. With a flamboyant cast, splendid dark humor, a potent sense of history, and a shocking true story at its heart, Flying Shoes is a rich and candid novel from a fresh new voice about family and memory and one woman's flight from a wounded past.
About the Author
Lisa Howorth was born in Washington, DC, where her family has lived in the area for four generations. She moved to Oxford, Mississippi, where she married her husband, Richard, and raised their three children. They opened Square Books (named by Publishers Weekly as the 2013 Book Store of the Year) in 1979. Flying Shoes is a work of fiction, but the murder is based on the still-unsolved case of Lisa's stepbrother in 1966.
@SquareBooks
www.squarebooks.com
Praise For Flying Shoes…
"Like all great stories from Mississippi, Flying Shoes never proceeds in a straight line. It twists and turns in order to notice what matters most in life, and then delivers us to exactly where we need to be. Those of us who have waited a long time for this book celebrate its arrival." —Ann Patchett, author of This is the Story of a Happy Marriage and State of Wonder
"Lisa Howorth's dazzling verbal wit almost stops you in your tracks while you are flying along in this delicious prose. It is a scream - also heartbreaking, saucy, sassy, poignant, and triumphant. Mary Byrd is a bold, kooky, quirky character I won't forget. It has been a long time since I read a novel with such charm, generosity, humor, daring and brillance. It is just splendid." —Bobbie Ann Mason, author of In Country and The Girl is the Blue Beret
"Lisa Howorth's Flying Shoes braids a love know of new South, old South, and haunted South that catches at the reader's heart, even as the humor and sadness of her rollicking prose has us slipping off our own shoes and moving to the music in her voice. Flying Shoes is exhilarating and brave, full of love and grief and the journeys we all make from past to present." —Jayne Anne Phillips, author of Quiet Dell and Lark and Termite
"Flying Shoes offers a well-done portrait of a girl who survived a horrific tragedy and emerged in middle age with her empathy, sense of generosity and ability to forgive intact." —Washington Post
"A potent mix of Southern melancholy and charm . . . Flying Shoes luxuriates in life's messiness--eccentric friends, freakish weather--and its sadness, too . . . A-." —Entertainment Weekly
"Howorth writes with real flair . . . A memorable mosaic of a place, a time and a good-hearted woman at midlife, facing crises old and new." —Associated Press
"[A] buzz-worthy debut." —Booklist
"Flying Shoes, the delicious first novel from Lisa Howorth . . . [is] funny, character-driven storytelling with crackling dialogue." —Shelf Awareness, starred review
"Lisa Howorth's bittersweet debut novel, Flying Shoes, is more about faith, human endurance and Southern traditions than it is about the abduction and murder of a 9-year-old boy . . . The real journey we take in this giddy, bighearted lifeboat of a novel is not toward death, but a wild ride into the irrepressible life that goes on in spite of it." —Atlanta Journal Constitution
"An entertaining, and enlightening journey along the interconnected lives of a distinctive cast of characters." —Daily Beast
"An impressive debut, with heart and soul, in a long tradition of Mississippi writers." —Washington Independent Review of Books
"Worth the long wait and the hard-won lessons that Howorth translates into sparkling, fast, funny prose . . . You'll be so engrossed by Flying Shoes that you may wind up with a book-shaped sunburn across your face." —The Washingtonian
"Flying Shoes is animated by Howorth's feel for the old--and new--South, and the slightly oddball characters who inhabit it." —Chicago Tribune, Editor's Choice
"A very funny novel." —New Yorker
"Like all great stories from Mississippi, Flying Shoes never proceeds in a straight line. It twists and turns in order to notice what matters most in life, and then delivers us to exactly where we need to be. Those of us who have waited a long time for this book celebrate its arrival." —Ann Patchett, author of This is the Story of a Happy Marriage and State of Wonder
"Lisa Howorth's dazzling verbal wit almost stops you in your tracks while you are flying along in this delicious prose. It is a scream - also heartbreaking, saucy, sassy, poignant, and triumphant. Mary Byrd is a bold, kooky, quirky character I won't forget. It has been a long time since I read a novel with such charm, generosity, humor, daring, and brilliance. It is just splendid." —Bobbie Ann Mason, author of IN COUNTRY and THE GIRL IN THE BLUE BERET
"Lisa Howorth's Flying Shoes braids a love knot of new South, old South, and haunted South that catches at the reader's heart, even as the humor and sadness of her rollicking prose has us slipping off our own shoes and moving to the music of her voice. Flying Shoes is exhilarating and brave, full of love and grief and the journeys we all make from past to present." —Jayne Anne Phillips, author of QUIET DELL and LARK AND TERMITE
"Flying Shoes offers a well-done portrait of a girl who survived a horrific tragedy and emerged in middle age with her empathy, sense of generosity and ability to forgive intact." —Washington Post
"A potent mix of Southern melancholy and charm . . . Flying Shoes luxuriates in life's messiness-eccentric friends, freakish weather-and its sadness, too . . . A-." —Entertainment Weekly
"Howorth writes with real flair . . . A memorable mosaic of a place, a time and a good-hearted woman at midlife, facing crises old and new." —Associated Press
"[A] buzz-worthy debut." —Booklist
"Flying Shoes, the delicious first novel from Lisa Howorth . . . [is] funny, character-driven storytelling with crackling dialogue." —Shelf Awareness (starred review)
"Lisa Howorth's bittersweet debut novel, Flying Shoes, is more about faith, human endurance and Southern traditions than it is about the abduction and murder of a 9-year-old boy . . . The real journey we take in this giddy, bighearted lifeboat of a novel is not toward death, but a wild ride into the irrepressible life that goes on in spite of it." —Atlanta Journal Constitution
"An entertaining, and enlightening journey along the interconnected lives of a distinctive cast of characters." —Daily Beast
"An impressive debut, with heart and soul, in a long tradition of Mississippi writers." —Washington Independent Review of Books
"Worth the long wait and the hard-won lessons that Howorth translates into sparkling, fast, funny prose . . . You'll be so engrossed by Flying Shoes that you may wind up with a book-shaped sunburn across your face." —The Washingtonian
"Flying Shoes is animated by Howorth's feel for the old - and new - South, and the slightly oddball characters who inhabit it." —Chicago Tribune, Editor's Choice
"A very funny novel." —New Yorker