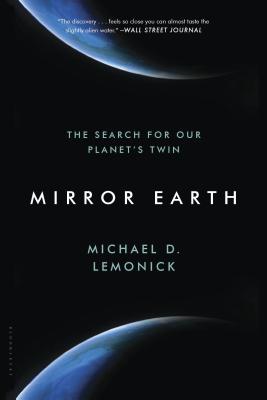 Mirror Earth (Paperback)
The Search for Our Planet's Twin
Bloomsbury USA, 9781620403105, 304pp.
Publication Date: October 29, 2013
Other Editions of This Title:
Hardcover (10/16/2012)
* Individual store prices may vary.
Description
In the mid-1990s, astronomers made history when they began to find planets orbiting stars in the Milky Way. More than eight hundred planets have been found since then, yet none of them is anything like Earth and none could support life.
Now, armed with more powerful technology, planet hunters are racing to find a true twin of Earth. Science writer Michael Lemonick has unique access to these exoplaneteers, as they call themselves, and Mirror Earth unveils their passionate quest. Unlike competitors in other races, Geoff Marcy, Bill Borucki, David Charbonneau, Sara Seager, and others actually consult and cooperate with one another. But only one will be the first to find Earth's twin. Mirror Earth tells the story of their competition.
About the Author
Michael D. Lemonick has written more than fifty Time magazine cover stories on science, and has been published in Discover, Wired, and Scientific American. He is the author of four books, most recently Echo of the Big Bang and The Georgian Star, and lives in Princeton, New Jersey.