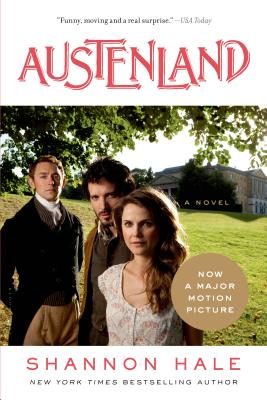 Austenland (Paperback)
Bloomsbury Publishing PLC, 9781620404867, 196pp.
Publication Date: July 2, 2013
Description
Jane is a young New York woman who can never seem to find the right man-perhaps because of her secret obsession with Mr. Darcy, as played by Colin Firth in the BBC adaptation of Pride and Predjudice. When a wealthy relative bequeaths her a trip to an English resort catering to Austen-obsessed women, however, Jane's fantasies of meeting the perfect Regency-era gentleman suddenly become more real than she ever could have imagined. Is this total immersion in a fake Austenland enough to make Jane kick the Austen obsession for good, or could all her dreams actually culminate in a Mr. Darcy of her own?
About the Author
Shannon Hale is the New York Times bestselling author of six young adult novels, including the Newbery Honor book Princess Academy, and two other books for adults, The Actor and the Housewife and a second Austenland book, Midnight in Austenland. She has also cowritten two graphic novels, Rapunzel's Revenge and Calamity Jack, with her husband, Dean Hale. They live with their four small children near Salt Lake City, Utah.
Advertisement