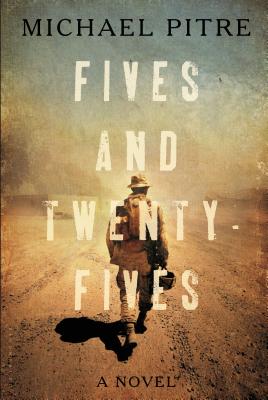 Fives and Twenty-Fives
A Novel
Hardcover

* Individual store prices may vary.
Other Editions of This Title:
MP3 CD (5/5/2015)
Paperback (5/5/2015)
September 2014 Indie Next List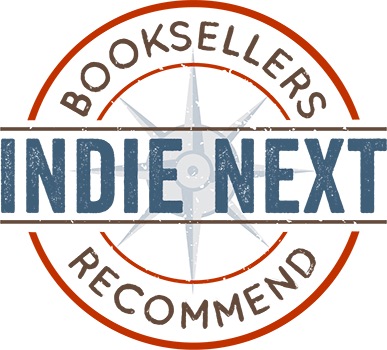 "An unforgettable tale of war, Fives and Twenty-Fives tells the story of a Marine Corps engineering platoon assigned to the dangerous and unending task of repairing road damage caused by improvised explosives on Iraqi highways. The unit travels with a bomb disposal team because secondary explosives are nearly always found at every scene. Told through the flashbacks of Marines struggling to find their place back in the States, the incidents coalesce in a devastating story of heroism, sacrifice, and vulnerability. The author served as a captain in the Marines, and his story is both textured and emotionally searing."
— Mark LaFramboise, Politics & Prose Books and Coffee Shop, Washington, DC
View the List
Description
It's the rule-always watch your fives and twenty-fives. When a convoy halts to investigate a possible roadside bomb, stay in the vehicle and scan five meters in every direction. A bomb inside five meters cuts through the armor, killing everyone in the truck. Once clear, get out and sweep twenty-five meters. A bomb inside twenty-five meters kills the dismounted scouts investigating the road ahead.
Fives and twenty-fives mark the measure of a marine's life in the road repair platoon. Dispatched to fill potholes on the highways of Iraq, the platoon works to assure safe passage for citizens and military personnel. Their mission lacks the glory of the infantry, but in a war where every pothole contains a hidden bomb, road repair brings its own danger.
Lieutenant Donavan leads the platoon, painfully aware of his shortcomings and isolated by his rank. Doc Pleasant, the medic, joined for opportunity, but finds his pride undone as he watches friends die. And there's Kateb, known to the Americans as Dodge, an Iraqi interpreter whose love of American culture-from hip-hop to the dog-eared copy of Huck Finn he carries-is matched only by his disdain for what Americans are doing to his country.
Returning home, they exchange one set of decisions and repercussions for another, struggling to find a place in a world that no longer knows them. A debut both transcendent and rooted in the flesh, Fives and Twenty-Fives is a deeply necessary novel.
Praise For Fives and Twenty-Fives: A Novel…
"An unblinking, razor-edged portrait of the war . . . [A] deeply moving book." —Michiko Kakutani, The New York Times
"One of the most heart-stopping fictional portraits to have emerged so far from the U.S. occupation of Iraq . . . It is an assured, humane and deeply felt depiction of a group of characters whose inner lives extend convincingly beyond the war that brings them together . . . Magnificent in [its] suspense . . . Marshalled with a sophistication that trusts in the reader's intelligence, the result is a deeply compelling novel." —Financial Times
"Gripping and penetrating." —Atlanta Journal-Constitution
"Compelling." —Washington Post
"A page turner that gives a ground view of the war in Iraq, chronicles the difficulties of veterans' re-entry into civilian society and explores the ingredients -- good and bad -- of leadership." — Seattle Times
"Riveting . . . Pitre demonstrates remarkable grace as a first-time novelist." —Guardian
"A thrilling, defining novel of the Iraq War." —Booklist
"A heart-stopping debut novel about war and its aftermath by an Iraq War veteran—and an essential examination of the United States' role in the world." —Publishers Weekly, starred review
"[A] powerfully understated debut . . . in which everything rings so unshakably true. A war novel with a voice all its own, this will stand as one of the definitive renderings of the Iraq experience." —Kirkus, starred review
"The quiet pathos of war, its aftermath and the individuals affected by it, and the inability of a tone-deaf society to relate to them, is rendered with poignancy and stark honesty in Fives and Twenty-Fives. Readers will be floored by Pitre's spare literary style, the authenticity of each of his characters' three different voices, and those mesmerizing characters themselves, who are not perfect but demand our compassion for their very reality. The story of Fives and Twenty-Fives is sometimes difficult to abide, but is also necessary; we are lucky to have such a fine voice as Pitre's to tell it." —Shelf Awareness
"A gripping, assured novel, conveying a vivid impression of the Marines' camaraderie as well as a sense of foreboding whenever they leave their base, never knowing when they will encounter enemy fire or roadside bombs. Or both." —Scotland Herald
"With good fortune, this distinguished first novel may presage a long literary career... This is one of the finest war novels of recent years." —The Australian
"More than any other novel about our recent conflicts in Iraq and Afghanistan, Fives and Twenty-Fives demonstrates how hard it is for troops to leave war behind them in a foreign country. The veterans of Michael Pitre's outstanding book are haunted by memory, riddled with guilt, and soaked in anesthetic liquor as they try to come back to themselves after a year spent repairing bomb-shattered roads in Iraq. It's not an easy trip for any of them, and Pitre puts us in his characters' boots every step of the way as he tells their interwoven stories with compassion, intelligence and grace. Just as these men and women can't shake the war from their souls, readers won't easily forget the Marines of Engineer Support Company." —David Abrams, author of Fobbit
"Fives and Twenty-Fives is one of the great novels of war, the kind of book that comes along only once or twice each generation. It pulls off that rare literary feat of being at once expansive and personal. This novel is real and brutal and funny and wise. And most importantly, it made me finally begin to understand the toll exacted upon our male and female soldiers returning home to a country so tin-eared to the repercussions of what we exact upon our own and on others. Michael Pitre, a two-tour Marine veteran of the Iraq conflict, is not just the real deal, he's a literary force in the making." —Joseph Boyden, author of Three Day Road and Through Black Spruce
"An authentic and evocative novel about the many battlefields that soldiers face, Fives and Twenty-Fives represents an important new voice in the literature on war." —Dominic Tierney, author of How We Fight: Crusades, Quagmires and the American Way of War
"Talk about 'boots on the ground.' This debut novel is powerful, and gives us characters (and numbers) no reader will soon forget. Among the best novels to ever come out of the Iraq war, it gives a visceral and moving account of war and its aftermath." —Robert Bausch, author of On the Way Home
"Michael Pitre's Fives and Twenty-Fives is a remarkable literary debut, a hauntingly spare, tender, and unflinching account of those who go to war in our own time. While it is, on one level, a story that has come out of the conflict in Iraq--a land and landscape Americans know so much and so little about--at its core the novel raises the notion of struggle to that place where characters discover, in fascinating concentric circles of awareness (the very thing for which they are trained on the battlefield), that this struggle is the task to which they remain inextricably bound. This novel will be one of the cornerstones of the literature on war in the twenty-first century." —Andrew Krivak, author of The Sojourn
Bloomsbury USA, 9781620407547, 400pp.
Publication Date: August 26, 2014
About the Author
Michael Pitre is a graduate of LSU, where, as a double major in history and creative writing, he studied with Andrei Codrescu and Mark Jude Poirier. He joined the US Marines in 2002, deploying twice to Iraq and attaining the rank of Captain before leaving the service in 2010 to get his MBA at Loyola. He lives in New Orleans. Fives and Twenty-Fives is his first novel.
Coverage from NPR
or
Not Currently Available for Direct Purchase