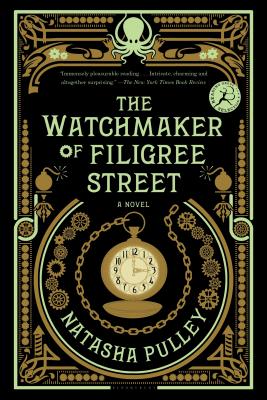 The Watchmaker of Filigree Street (Paperback)
Bloomsbury USA, 9781620408346, 336pp.
Publication Date: May 3, 2016
Other Editions of This Title:
Hardcover (7/14/2015)
Hardcover, Large Print (3/1/2016)
Hardcover, Large Print (9/23/2015)
* Individual store prices may vary.
August 2015 Indie Next List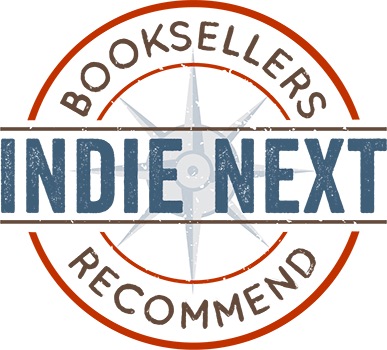 "It takes a special talent to have a reader truly suspend disbelief, but Pulley succeeds spectacularly well in this debut. In 1880s London, Thaniel Steepleton is a telegraphist whose life is saved by a very timely pocket watch. When he meets its maker, Keita Mori, his entire life is upended and made more beautiful -- and dangerous. The clock is ticking on this new friendship, and Thaniel must use his ingenuity and previously untapped bravery to save Keita's life and his own future. Fans of David Mitchell and Erin Morgenstern will be intrigued, and I think it's safe to say that we can expect great things from Pulley."
— Amanda Hurley (M), Inkwood Books, Tampa, FL
View the List
Description
1883. Thaniel Steepleton returns home to his tiny London apartment to find a gold pocket watch on his pillow. Six months later, the mysterious timepiece saves his life, drawing him away from a blast that destroys Scotland Yard. At last, he goes in search of its maker, Keita Mori, a kind, lonely immigrant from Japan. Although Mori seems harmless, a chain of unexplainable events soon suggests he must be hiding something. When Grace Carrow, an Oxford physicist, unwittingly interferes, Thaniel is torn between opposing loyalties.
The Watchmaker of Filigree Street is a sweeping, atmospheric narrative that takes the reader on an unexpected journey through Victorian London, Japan as its civil war crumbles long-standing traditions, and beyond. Blending historical events with dazzling flights of fancy, it opens doors to a strange and magical past.
About the Author
Natasha Pulley studied English Literature at Oxford University. After stints working at Waterstones as a bookseller, then at Cambridge University Press as a publishing assistant in the astronomy and maths departments, she did the Creative Writing MA at UEA. She has recently returned from Tokyo, where she lived for nineteen months on a scholarship from the Daiwa Anglo-Japanese Foundation. The Watchmaker of Filigree Street is her first novel.
Praise For The Watchmaker of Filigree Street…
"Humor, wit, mystery and danger are threaded through the book in musical measure. It dances between genres and makes partners of several: one could call it steampunk for its Victoriana and etheric experimentation, science fiction for its musings on determinism, historical fantasy for the ways in which those elements are seamlessly blended with late 19th century London . . . A delightful, relentlessly charming and deeply moving book . . . Remarkable." —Los Angeles Times
"Assured and absorbing . . . immensely pleasurable reading. Pulley's prose is strong and energetic, with a wry edge, and even the most minor characters are drawn precisely . . . The Watchmaker of Filigree Street might be compared to one of Mori's clockwork birds: intricate, charming and altogether surprising." —The New York Times Book Review
"Enchanting . . . Amid this thriller-like plot, Pulley raises thought-provoking questions about free will, fate and identity--making for a rich brew of historical fantasy, philosophy and emotion." —Washington Post
"Winsome, atmospheric . . . transportive . . . [Mori causes] the reader to ponder fate vs. self-determination and duty vs. self-fulfillment in this diverting and original first novel." —Dallas Morning News
"Elegant plotting, lashings of invention and jump-off-the-page characterization . . . How their stories combine, and how Pulley juggles the complex plot and throws in multiple surprises, are but two of the many delights of a first novel that has been garnering a lot of attention. The Watchmaker of Filigree Street is a charming and quietly profound disquisition on predestination, chance and fate." —The Guardian
"Electrifying . . . a triumph of speculative fiction. It captures the frenetic energy of a world undergoing extraordinary changes . . . Pulley expertly employs the tools of mystery and fantasy to examine the social pressures faced by the marginalized . . . The heart of the story is the universal human quest for acceptance, understanding, and love." —starred review, Publishers Weekly
"A fresh and surprising philosophical adventure . . . This is more than just a well-paced, atmospheric mystery with elements of fantasy . . . Clever and engaging, this impressive first novel will reward both casual readers looking for a fun period adventure and those fascinated by the tension between free will and fate." —starred review, Kirkus
"Natasha Pulley's novel borrows from steam-punk in its fetishizing of unlikely Victorian technology. This polished debut has gothic overtones, too." —The Times
"Pulley's imaginative first novel transports readers to a Victorian London teeming with danger and magic . . . [She] mixes steampunk and intrigue with paranormal elements in this wholly original debut." —Booklist
"A unique blend of historical fiction and magical realism about the inextricable relationships between three people, a watch with magical powers and a clockwork octopus. This is ideal escapist holiday reading, your imagination will run riot." —Irish Tatler
"A remarkably assured first novel . . . Natasha Pulley turns this wild mix into a tale as elegant as one of the master watchmaker's creations, for a debut that's fast-paced, suspenseful, and curiously convincing." —LOCUS
"[A] masterful steampunk/mystery/historical fiction debut . . . A thrilling tale that sweeps readers into a dark and magical past . . . Pulley's novel grounds itself in historical accuracy and exquisite prose, and even genre-adverse readers will be hooked." —Bustle
"A clever detective story, a thrilling steampunk adventure and a poignant examination of the consequences of class warefare and English, Irish and Japanese nationalism in the 19th century." —Bookpage
"Part steampunk . . . part Sherlock, and part alternate history, historical fantasy, and/or speculative fiction . . . Clever and original." —Historical Novel Society
"Historical fiction, magic realism and elements of gothic fiction combine in this ambitious debut . . . This is accomplished writing from Natasha Pulley, whose imagination shines through in the myriad plot strains and the way they are brought together." —Irish Times
"Ten out of ten." —The Spectator
"A story as intricately plotted and as beautifully crafted as the most accurate timepiece." —The Independent on Sunday
1. The novel switches between years and moments in history from London in the 1880s to Japan in the 1870s. What effect does this shift in location and time have on the reader? To what extent does it produce a globalist vision of history?
2. Nationalism takes several forms in this novel, yet these forms are similar in many ways. Consider the different instances of nationalism, particularly those of the Irish and of the Japanese. How do these views differ? Does the novel offer sympathy or skepticism for their projects?
3. "All the same, [Thaniel] had a feeling that life should not have been about ten candles and two baths a week." Discuss Thaniel's life before and after his meeting with Mori. What has changed, if anything? Argue either for or against Thaniel's transformation and development as a character with this passage and its articulation of Thaniel's somber prospects in mind.
4. "The gold [of the watch] caught the ember-light and shone the colour of a human voice": Synesthesia is a condition whereby stimulation of one sensory pathway results in stimulation of another unrelated pathway. Thaniel frequently exhibits characteristics of a synesthete. In what ways do such characteristics provide context for Thaniel's fraught relationship with music, and what do they say about Thaniel himself as a character?
5. Consider Grace's character. What role do women play in the university, and specifically within scientific realms? Would you define her as a feminist? If so, define this kind of feminism and consider how it differs from that of Bertha and the other suffragettes.
6. At the meeting of the suffragettes at the women's college, Bertha treats Matsumoto with disdain and unconcealed racism. Consider the various prejudices in this novel, particularly those of race, gender, sexual orientation, and class. How does this novel present these prejudices in a historical setting, and how does its departure from these prejudices surprise the reader?
7. How are the characters of the novel both involved in and yet removed from the national politics of England, Ireland, and Japan? What is the nature of their distance from such politics? How are human relationships and national political issues prioritized in the text?
8. "Everybody, professors and students and Proctors the same, knew that if the sign said 'do not walk on the grass', one hopped. Anybody who didn't had failed to understand what Oxford was." In what ways is the university oppressive and conservative, and in what ways, if any, is it a site of innovation? Discuss the role of the university in this novel, and compare it with the modern notion of the university.
9. "'Your science can save a man's life, but imagination makes it worth living.'" Discuss this quotation from Matsumoto with regards to the three main characters: Thaniel, Mori, and Grace. In what ways are they imaginative or scientific? Are these characteristics mutually exclusive, or do they overlap and suggest another way of making life "worth living"?
10. Consider Mori's ability to remember and therefore predict the future, yet his inability to foresee matters of chance, such as the fall of a coin. Is there an inherent tension in this novel between fate and chance? What purpose do such limitations on Mori's ability serve in the context of the novel?
11. Friendships take many forms in this novel, from work interactions to platonic friendships to romantic relationships. How do these different forms of relationships influence the plot, and what does that suggest about the value and importance of them in human life?
12. Grace accuses Thaniel of falling prey to Mori's machinations of their lives in saying, "'You are such good clockwork that you don't know.'" Given this quotation, in what ways is Thaniel a follower? Does he in fact break the rules as much as follow them? How does the identity of an outsider differ from the identity of a follower, or "good clockwork"?
13. Consider Grace's distrust of Mori that escalates in her desire to frame Yuki as the Clan na Gael bomber, simply to remove Mori from her life as well as Thaniel's. Is this action selfish, heroic, or something else altogether? Does it revise your opinion of Grace, either for the better or for the worse? Why?
14. Does the relationship between Mori and Grace resolve? In what ways is it left ambiguous or decided? What do you envision for their futures, and where will Thaniel fit in each future?