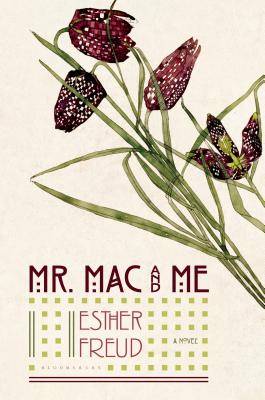 Mr. Mac and Me (Hardcover)
Bloomsbury USA, 9781620408834, 304pp.
Publication Date: January 27, 2015
Other Editions of This Title:
Paperback (10/6/2015)
* Individual store prices may vary.
Description
It is 1914, and Thomas Maggs, son of the local publican, lives with his parents and sister in a village on the Suffolk coast. He is the youngest child, and the only son surviving. Life is quiet--shaped by the seasons, fishing and farming, the summer visitors, and the girls who come from the Highlands every year to gut and pack the herring.
Then one day a mysterious Scotsman arrives. To Thomas he looks like a detective in his black cape and felted wool hat, puffing on his pipe like Sherlock Holmes. Mac is what the locals call him when they whisper about him. And whisper they do, for he sets off on his walks at unlikely hours and stops to examine the humblest flowers. He is seen on the beach, staring out across the waves as if he's searching for clues. But Mac isn't a detective, he's the architect Charles Rennie Mackintosh, and together with his artist wife, they soon become a source of fascination and wonder to Thomas.
Yet just as Thomas and Mac's friendship begins to blossom, war with Germany is declared. The summer guests flee and are replaced by regiments of soldiers, and as the brutality of war weighs increasingly heavily on this coastal community, they become more suspicious of Mac and his curious ways.
In this story of an unlikely friendship, Esther Freud paints a vivid portrait of the home front during World War I, and of a man who was one of the most brilliant and misunderstood artists of his generation.
About the Author
Esther Freud trained as an actress before writing her first novel Hideous Kinky, published in 1992.Hideous Kinky was shortlisted for the John Llewellyn Rhys Prize and made into a film starring Kate Winslet. In 1993 Esther was named a Granta Best of Young British Novelist. She has since written seven other novels, including The Sea House, Love Falls and Lucky Break. She also writes stories, articles and travel pieces for newspapers and magazines, and teaches creative writing at the Faber Academy. Esther lives in London and Suffolk.
@estherfreudrite, www.estherfreud.co.uk
Praise For Mr. Mac and Me…
"A superbly gifted writer . . . [Lucky Break is] breezily charming and typically shrewd, and comes with a new satirical edge . . . Freud creates relationships so fraught and delicate that at times the characters themselves can hardly bear to examine them." —New York Times Book Review on Lucky Break
"Each of [Freud's] beautifully written books creates a fascinating special world." —MarieClaire on Lucky Break
"[Freud] has [a] talent for burrowing under people's skins, understanding their motivations . . . A book full of subtle and rounded characters . . . The Sea House is a sensuous and intelligent novel about love and the traces it leaves." —Washington Post Book World on The Sea Horse
"The entire book radiates with the empathy for which Freud is known . . . Love Falls is immediate, organic and kind." —Times Literary Supplement on Love Falls