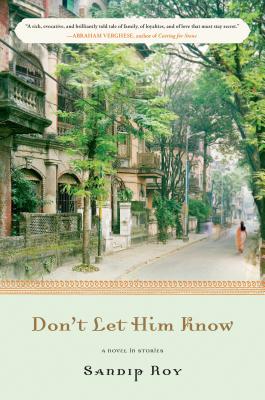 Don't Let Him Know: A Novel in Stories (Hardcover)
A Novel in Stories
Bloomsbury USA, 9781620408988, 256pp.
Publication Date: January 20, 2015
Description
In a boxy apartment building in an Illinois university town, Romola Mitra, a newly arrived young bride, anxiously awaits her first letter from home in India. When she accidentally opens the wrong letter, it changes her life. Decades letter, her son Amit finds that letter and thinks he has discovered his mother's secret. But secrets have their own secrets sometimes.
Amit does not know that Avinash, his dependable and devoted father, has been timidly visiting gay chat rooms, driven by the lifelong desires he never allowed himself to indulge. Avinash, for his part, doesn t understand what his dutiful wife gave up in marrying him--the memories of romance she keeps tucked away.
Growing up in Calcutta, in a house bustling with feisty grandmothers, Amit has been shielded from his parents secrets. Now he's a successful computer engineer, settled in San Franscisco yet torn between his new life and his duties to the one he left behind.
Moving from adolescent rooftop games to adult encounters in gay bars, from hair salons in Calcutta to McDonald's drive-thrus in California, Don t Let Him Know is an unforgettable story about family and the sacrifices we make for those we love. Tender, funny, and beautifully told, it marks the arrival of a resonant new voice.
About the Author
Sandip Roy was born in India, spent many years in San Francisco, and writes for mainstream and ethnic media outlets in both the U.S. and India, including regularly for "The Huffington Post" . He is the culture editor at Firstpost.com, a contributor to New American Media, and a commentator for "Morning Edition" on NPR. He has also been a radio host on KALW San Francisco. This is his first book. Roy currently lives in Calcutta.
Coverage from NPR
Advertisement