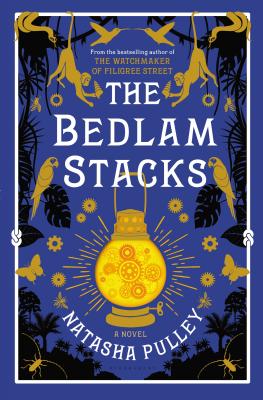 The Bedlam Stacks (Hardcover)
Bloomsbury USA, 9781620409671, 352pp.
Publication Date: August 1, 2017
Other Editions of This Title:
Paperback (5/15/2018)
Library Binding, Large Print (11/1/2017)
MP3 CD (4/10/2018)
* Individual store prices may vary.
August 2017 Indie Next List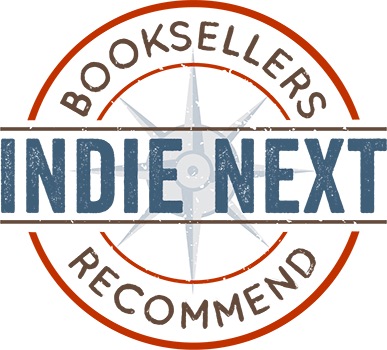 "The Bedlam Stacks is a gorgeously detailed historical fantasy novel that spans from England to China to Peru. The year is 1859, and Merrick Tremayne is enlisted by his former employer, the East India Trading Company, to smuggle ingredients for a crucial malaria treatment past the monopoly holders in Peru. Along the way, his story slips into fantasy as easily as sliding into warm water. Though Merrick begins his trip loyal only to the Company, his loyalties shift the longer he's away. Richly described and quietly romantic, this book is an absorbing and beautiful read."
— Lillian Tschudi-Campbell, The Red Balloon Bookshop, Saint Paul, MN
View the List
Description
An Indie Next Pick

The eagerly anticipated new novel from the author of THE WATCHMAKER OF FILIGREE STREET--a treacherous quest in the magical landscape of nineteenth-century Peru.
In 1859, ex-East India Company smuggler Merrick Tremayne is trapped at home in Cornwall after sustaining an injury that almost cost him his leg. On the sprawling, crumbling grounds of the old house, something is wrong; a statue moves, his grandfather's pines explode, and his brother accuses him of madness.
When the India Office recruits Merrick for an expedition to fetch quinine--essential for the treatment of malaria--from deep within Peru, he knows it's a terrible idea. Nearly every able-bodied expeditionary who's made the attempt has died, and he can barely walk. But Merrick is desperate to escape everything at home, so he sets off, against his better judgment, for a tiny mission colony on the edge of the Amazon where a salt line on the ground separates town from forest. Anyone who crosses is killed by something that watches from the trees, but somewhere beyond the salt are the quinine woods, and the way around is blocked.
Surrounded by local stories of lost time, cursed woods, and living rock, Merrick must separate truth from fairytale and find out what befell the last expeditions; why the villagers are forbidden to go into the forest; and what is happening to Raphael, the young priest who seems to have known Merrick's grandfather, who visited Peru many decades before. The Bedlam Stacks is the story of a profound friendship that grows in a place that seems just this side of magical.
About the Author
Natasha Pulley studied English Literature at Oxford University. After stints working at Waterstones as a bookseller, then at Cambridge University Press as a publishing assistant in the astronomy and maths departments, she did the Creative Writing MA at UEA. She has recently returned from Tokyo, where she lived for nineteen months on a scholarship from the Daiwa Anglo-Japanese Foundation. The Watchmaker of Filigree Street is her first novel.
Praise For The Bedlam Stacks…
"An epic journey . . . Pulley adroitly departs from the historical record to make the Peruvian story her own, turning it into a work for magic realism." - The New York Times Book Review
"The Peru that Markham and Tremayne encounter is a sheer fantastical delight. Exploding 'whitewood' trees, lamps made of glowing pollen, moving statues and rock formations of pure glass. Pulley also has a Tolkienian appreciation of the importance of cosiness: centrally heated ships' cabins, snug inns and lashings of hot coffee. What's more, she writes elegantly and plots like a pro." - The Times
"An immense treat for lovers of both historical fiction and the surreal." - The Observer, "Books of the Year"
"Eloquent prose and compassionate portrayals of the myriad relationships among men elevate this extraordinary work." - Publishers Weekly, "Best Books of 2017 – SF/Fantasy/Horror"
"The imagination [Pulley] showed in her impressive debut was no fluke . . . Pulley understands her genre--swashbuckling costume fantasy--but she deals in surprises, not clichés . . . [A] meditation on love, trust, and the passage of time." - Starred Review, Kirkus Reviews
"[A] witty, entrancing novel . . . Pulley makes the fantastic feel plausible and burnishes her reputation as a gifted storyteller." - Starred Review, Publishers Weekly
"Pulley is masterful at infusing The Bedlam Stacks with just the right amount of magical realism and mystery, making this story reminiscent of classic adventure tales of old while being relevant to today . . . Enchanting." - Shelf Awareness
"Pulley's beautifully descriptive language sets the stage for a mysterious and dangerous journey reminiscent of the grand scientific expeditions of the nineteenth century." - Booklist
"Impossible to put down until the end and highly re-readable, Pulley's second novel is magical." - San Francisco Book Review
"Natasha Pulley had a lot to live up to after the runaway success of her debut novel, The Watchmaker of Filigree Street. But she's managed to do just that with The Bedlam Stacks . . . It's a fast-paced adventure story with great characters and a message about colonialism and discovering new worlds . . . Filled with wondrous images, from moving statues to exploding trees." - The Glasgow Herald
"A fast-paced adventure story with great characters and a message about colonialism." - The Independent
"Natasha Pulley's captivating landscape unfolds slowly, her exquisitely crafted prose illuminating magical elements moving just at the edge of perception . . . The Bedlam Stacks is a lyrical paean to the power of transformation, faith and friendship." - BookPage
"[A] complex, immersive story . . . a marvelous mix of historical fiction and the fantastical." - Omnivoracious
"An exotic and magical mystery." - BookPage, "Top 10 Books for August"
"Fans of The Watchmaker of Filigree Street (who will be pleased that a character from that novel makes a cameo appearance) know that Pulley has a way with damaged characters who are looking for a new purpose in life. While there are steampunk elements, including clockwork lamps, there's also a subtle inexplicable magic running throughout the unusual, remote setting." - Library Journal
"A magical hugely imaginative novel set in 1859 . . . Adventure and mystery abound as his expedition encounters moving statues, exploding trees, volcanic glass, floating cities and protective Incas, while dealing with altitude sickness, divided loyalties and otherworldly superstitions that turn out be strangely real." - The Sunday Express
"The story's rich detail provides the reader a clear experience of 1850s Peru while imparting believability to its magic and imaginative elements. Its exciting style, humor and uniqueness are nothing short of charming. Enthusiastically recommended." - Historical Novel Society
"In The Bedlam Stacks, Natasha Pulley's unconventional imagination finds a new voice." - Locus