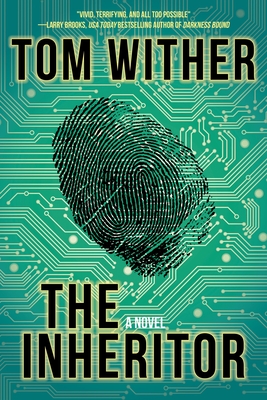 The Inheritor (Paperback)
Turner, 9781620454954, 348pp.
Publication Date: June 3, 2014
Description
America's Most Deadly Enemy is still loose . . . and he's ready to move.
Following his dead mentor's desire to re-establish the Islamic Caliphate, Aziz Abdul Muhammad, hand-picked by bin Laden himself, masterminds a series of attacks on the U.S. energy infrastructure that will reignite the war against the West. As his initial series of attacks creates mass panic, leaving the Northeast and Mid-Atlantic states in terrified darkness, the manhunt is on.
In a unique special operations force, veteran intelligence officer David Cain, along with Air Force Sergeant Emily Thompson and rookie FBI Agent Dave Johnson, leads the U.S. effort to find Aziz and his operations expert. From Camp Delta in Guantanamo Bay to Chicago and the outskirts of Tehran, the force must halt Al Qaeda's attempt to rise from the ashes of its former self--and stop The Inheritor before the rest of his terrifying plan unfolds.
About the Author
Tom served his country for more than 25 years as a member of the Air Force's Intelligence, Surveillance, and Reconnaissance Agency and its predecessor organizations, the Air Intelligence Agency, the Air Force Intelligence Command, and the Electronic Security Command. He has served as an intelligence analyst at various locations, including Japan and Saudi Arabia, and is a veteran of the Persian Gulf War. During Operation DESERT SHIELD, he was selected to brief HRH Prince Charles, the Prince of Wales; the Commanders of British and French in theater forces; and the U.S. Army's VII Corps Commander on the integration of Air Force intelligence capabilities within the Tactical Air Operations Center. During Operation DESERT STORM, he provided time-critical information to the Joint Rescue Coordination Center resulting in the safe extraction of downed allied airborne personnel and the provision of location data to the USCENTCOM targeting cell that culminated in the destruction of 25 strategic targets. He has been an Intelligence Analyst, Senior Intelligence Analyst, and Special Projects Officer, working with varied elements of the intelligence community, including the Defense Advanced Research Projects Agency, NSA, and other Under Secretary of Defense for Intelligence managed special activities. Tom has also led analytic teams and the design and implementation of unique intelligence processing and storage systems supporting Air Force operations during Operations ENDURING FREEDOM, IRAQI FREEDOM, and NEW DAWN. He has received the Meritorious Service Medal, three Air Force Commendation Medals, and three Air Force Achievement Medals. In addition to his Masters degree in Computer Systems Management, Tom holds professional certifications from the National Security Agency as an Intelligence Analyst, and the Director of National Intelligence as an Intelligence Community Officer (now the Joint Duty program). He lives near Baltimore.
Advertisement