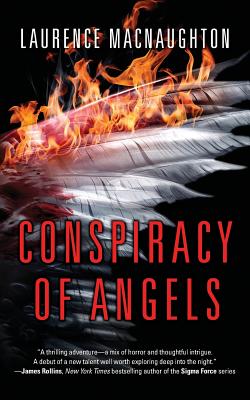 Conspiracy of Angels (Paperback)
Nla Digital LLC, 9781620511978, 314pp.
Publication Date: November 3, 2015
* Individual store prices may vary.
Description
Just out of prison, ex-convict Mitch Turner is determined to put his life back on track and find out the truth about his daughter's mysterious death. But when his daughter's best friend, Geneva, discovers a cryptic piece of top-secret technology, the two of them are thrust into the cross-hairs of a deadly living weapon.It's known only by a code name: Archangel. It's fast, invulnerable, inhuman. And its next target is Mitch.But the Archangel is more than just a relentless killer. It's a gatekeeper of the dangerous boundary that divides this world from the next. And it's Mitch's only chance of learning the dark truth about his daughter's fate.Outnumbered, outgunned and on the run, Mitch and Geneva race to outsmart an elite force determined to silence them. Can they uncover the conspiracy before the Archangel unleashes its deadly secret on all of humanity?
or
Not Currently Available for Direct Purchase