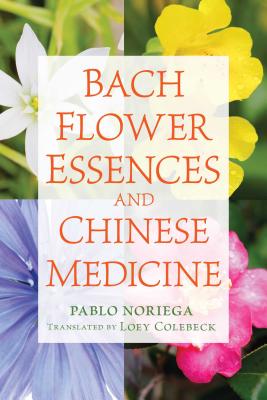 Bach Flower Essences and Chinese Medicine (Paperback)
Healing Arts Press, 9781620555712, 256pp.
Publication Date: June 25, 2016
* Individual store prices may vary.
Description
A guide to applying the power and wisdom of Chinese Medicine to Bach Flower Therapy

• Includes detailed write-ups about the indications and effects of each of the original 38 Bach flower remedies according to Chinese Medicine

• Explains the relationships between specific emotions, symptoms, and regions of the body according to Chinese Medicine

• Offers a complementary method of Flower Essence evaluation using physical conditions to access the emotions

Bach flower essences provide excellent tools for balancing energetic disturbances generated by emotions. Yet people often have trouble clearly expressing their feelings and emotions, making selection of a specific flower essence difficult. Drawing upon the centuries-old relationships established in Chinese Medicine between emotions and physical disorders, Pablo Noriega shows how to use a person's descriptions of their complaints and chronic conditions combined with Flower-type personality traits to diagnose which flower essence to prescribe in each unique case.

The author includes a full primer on Chinese Medicine, exploring in detail the main principles: Yin and Yang; the Five Elements and their associated Organs; Blood and Energy; the Virtues, the behaviors that can strengthen the Elements; and the Psyches, the energetic spirit of each Organ. He reveals the direct correspondences between specific emotions, symptoms, and regions of the body and how the Flowers help regulate Spirit and work on the emotional foundations of many common chronic disorders.

Providing detailed profiles about each of the original 38 Bach flower remedies according to Chinese Medicine, Noriega explains how to prescribe flower essences for prevention of predisposed conditions, for healing of acute and chronic ailments, and for disorders that arise from stagnant energy and yin-yang imbalances. Offering flower essence therapists new possibilities for evaluation and treatment, this guide also helps Chinese Medicine practitioners incorporate Flower Essences into their practice.
About the Author
Pablo Noriega is a flower essence therapist and naturopath trained in Chinese Medicine. He has taught courses and seminars in Spain, Italy, Chile, Argentina, Costa Rica, and Mexico. He is a professor of Chinese Medicine and Bach Flower Therapy at two institutes in Buenos Aires and part of the team of flower essence therapists at Anthemon Institute in Barcelona, Spain, and at Mount Vernon Institute of Flower Essence Therapists in Santiago, Chile. Loey Colebeck, translator, is an accredited flower essence therapist. From 2003 to 2014 she studied and practiced Bach Flower Therapy in Spain. She lives in Minneapolis, Minnesota.
Praise For Bach Flower Essences and Chinese Medicine…
"In Bach Flower Essences and Chinese Medicine Pablo Noriega takes us into an exploration that has never been so thoroughly attempted: the intersection of Bach Flower Essence theory with that of Chinese Medicine. Both fields hold in high regard the role that the mind and emotions play in human health and suffering. Restoration of balance in the psycho-spiritual realm is highly prized by both paradigms. The brilliance of Bach's theory is in the careful observation of complex human conditions and the identification of plant energies that can harmonize dissonant mindsets. Chinese Medicine also prizes the study of the mind and emotions and how these relate to disease development and has carefully cataloged these in domains of human function known as the five organ systems. Noriega deftly weaves discussion of how these two systems inform one another, giving greater insight into both fields. He expands treatment options for practitioners of Chinese Medicine and broadens treatment context for practitioners of Flower Essence Therapy. This work will be of interest to all who enjoy traversing the boundaries between paradigms and who find satisfaction on the frontiers of intercultural exchange."
— David W. Miller, M.D., FAAP, L.Ac., Dipl. OM, East-West Integrated Medicine, LLC

"This book is an excellent resource for both acupuncturists and Bach Flower Essence practitioners. It furthers the very important conversation and synergistic relationship that exists between the ancient knowledge of Chinese Medicine and the profound insights of flower essence healing possibilities discovered by Dr. Bach."
— Warren Bellows, L.Ac., coauthor of Floral Acupuncture: Applying the Flower Essences of Dr. Bach to A