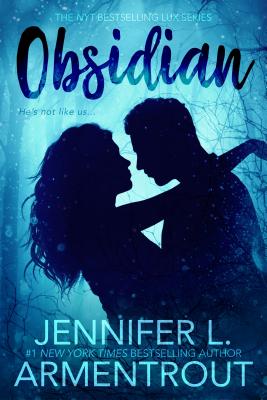 Obsidian (Paperback)
Entangled Select, 9781620610077, 335pp.
Publication Date: May 8, 2012
Description
Starting over sucks.When we moved to West Virginia right before my senior year, I'd pretty much resigned myself to thick accents, dodgy internet access, and a whole lot of boring.... until I spotted my hot neighbor, with his looming height and eerie green eyes. Things were looking up.And then he opened his mouth.Daemon is infuriating. Arrogant. Stab-worthy. We do not get along. At all. But when a stranger attacks me and Daemon literally freezes time with a wave of his hand, well, something unexpected happens.The hot alien living next door marks me.You heard me. Alien. Turns out Daemon and his sister have a galaxy of enemies wanting to steal their abilities, and Daemon's touch has me lit up like the Vegas Strip. The only way I'm getting out of this alive is by sticking close to Daemon until my alien mojo fades.If I don't kill him first, that is.
About the Author
Jennifer L. Armentrout lives in West Virginia. All the rumors you?ve heard about her state aren't true. Well, mostly. When she's not hard at work writing, she spends her time reading, working out, watching zombie movies, and pretending to write. She shares her home with her husband, his K-9 partner named Diesel, and her hyper Jack Russell Loki. Armentrout writes Adult and Young Adult Urban Fantasy and Romance. She can be found ?brainstorming? on Twitter or stalking Goodreads while fighting her never-ending addiction to caffeine.
Praise For Obsidian…
Top Pick, 4 1/2 stars: "The beginning of Armentrout's new Lux series is a thrilling ride from start to finish. A cross between Roswell and Dawson's Creek, this series is guaranteed to hold your attention and have you begging for more." — RT Book Reviews

"Daemon and Katy are combustible…Obsidian is an action packed ride that will leave you breathless and begging for more." — Jus Accardo, author of Touch

"Daemon and Katy are combustible . . . Obsidian is an action packed ride that will leave you breathless and begging for more." — Jus Accardo, author of Touch
Advertisement