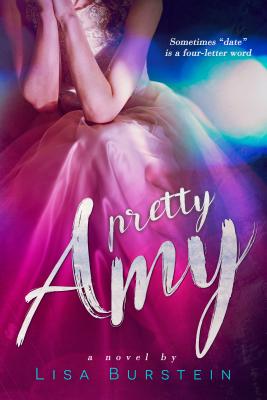 Pretty Amy (Paperback)
Entangled Select, 9781620611197, 327pp.
Publication Date: May 8, 2012
* Individual store prices may vary.
or
Not Currently Available for Direct Purchase
Description
You d think life couldn t get much worse than being arrested on prom night. But you d be wrong.
"No friends." My two besties, Cassie and Lila, are now officially parentally banned.
"No summer of freedom." Instead, I ll be working at a convenience store, earning money just so I can cover bail.
"No future." Just a series of humiliating rehabilitation techniques designed to teach me a lesson.
The only silver lining is Aaron a mystery wrapped in a leather jacket and wielding car keys who just happens to show up right when I need him. Now I only feel alive when we re driving together, the wind in my hair.
Maybe finally getting a life only happens once you think your life is over.
About the Author
Lisa Burstein is a tea seller by day and a writer by night. She received her MFA in Fiction from the Inland Northwest Center for Writers at Eastern Washington University and is glad to finally have it be worth more than the paper it was printed on. She lives in Portland, Oregon with her very patient husband, a neurotic dog and two cats. Pretty Amy is her first novel. She never went to her senior prom. Burstein lives in Portland, OR.
Praise For Pretty Amy…
Praise for Pretty Amy

Pretty Amy is a coming-of-age story without the comfort of padding. . . . Lisa Burstein's debut novel traces the saga of Amy Fleishman, age seventeen. The book opens on what is one of the most significant days of Amy's life: the senior prom. . . . When the girls get stood up for the prom, they make a woeful decision that leads to them getting arrested and facing real jail time. It's a life-defining moment ultimately forcing Amy to explore and confront who she isand who she wants to be. Lisa Burstein dares to write a young adult story with a female protagonist that minimizes the romance, focusing instead on the character's psychological underpinnings and true motivation. . . . Pretty Amy makes a great selection for the school market [allowing] young people to debate the actions and motivations of the characters without getting bored in the process . . .
New York Journal of Books

"Lisa Burstein has one of the most refreshingly real YA voices I've read in years. If you're looking for a helluva trip that begins with an imploding prom night, cruises through the murky waters of the wrong side of the law, bad boys, tough love, and toxic friendship, and ends up with all the right surprises, please get your hands on a copy of Pretty Amy STAT! " --E. Kristin Anderson, Co-editor of Dear Teen Me, Authors Write Letters to their Teen Selves

"In PRETTY AMY, Lisa Burstein has masterfully captured the private heart and soul of what it means--exactly how it hurts--and how vulnerable life is for teen girls. Girls who live in a constant storm fueled by self-doubt, disconnected parents, twisted friendships and normal rebellion all wrapped up in a craving need for love and acceptance. Burstein's writing is beautifully raw and hyper-real. PRETTY AMY will shock you, make you laugh, cry, yell, cheer, look in the mirror and examine your own friendships as you relate to one or more of the unforgettable characters in this story." - Anne Eliot, Author of Almost
Advertisement