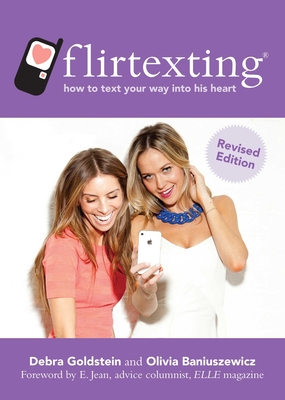 Flirtexting: How to Text Your Way Into His Heart (Paperback)
How to Text Your Way Into His Heart
Skyhorse Publishing, 9781620871836, 183pp.
Publication Date: November 1, 2012
Description
Firtexting (flur-teksting)
Text messages sent between you and someone you are dating, or would like to date; comprised of witty, playful banter that typically leads to a date, and, if you play your cards right, much, much more . . .
Flirtexting is the first step in dating, making it crucial to send the best possible text to get the best possible results. These days, texts, Facebook messages, and quippy emails not only get attention, but, when written strategically, can make or break a budding relationship. Embrace it: Flirtexting is the way to his heart. With sassy--yet classy--advice, playful prepackaged responses, and hilarious real-life dating scenarios, the experts guide you through the digital game of love.
Learn to:
Read between the lines--how to decode the subtext of his text
Hold the power in the palm of your hands--what your response time implies
Keep 'em coming back for more--learn to craft the best possible text
NEW:
Insightful tips to successfully navigate sites
Expert advice to create a captivating online profile
Direct from the dudes--what they love and hate in your dating profile
Advertisement