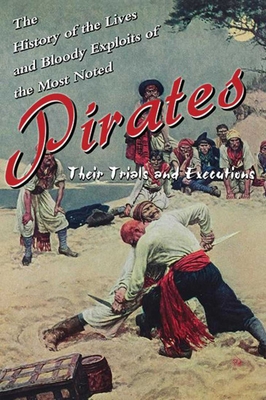 The History of the Lives and Bloody Exploits of the Most Noted Pirates
Their Trials and Executions
Paperback

* Individual store prices may vary.
Description
Pirates have always been the most feared beings on the open sea. The law does not apply to them and fear comes to those that get in their way. This history, which was originally published around 150 years ago, tells the story of some of the most famous and infamous pirate captains of all time.
Learn about such swashbuckling seamen as:
Captain John Bowen
Captain Robert Kidd
Captain Thomas Howard
Captain Nathaniel North
And many more!
Whether you're a historian or just a lover of pirates, this classic book will teach you about the lives and deaths of these dangerous men. Learn how they pillaged, murdered, stole, and ultimately paid with their lives for those crimes.
History of the Lives and Bloody Exploits of the Most Noted Pirates is not only one of the most historical works on the subject, but still stands strong today in showing the history of the men who ruled the seas.
Skyhorse, 9781620874738, 304pp.
Publication Date: February 6, 2013
About the Author
At Skyhorse Publishing, we recognize the need at times to simply Be. Our broad range of books offer readers an escape from the daily grind to the virtual worlds of the many stories our authors tell. But how about escaping even more deeply? That's where Adult Coloring Books come in, and here is where we are dedicating ourselves to bringing you a variety of coloring books with which you can relax and lose yourselves into a meditation of creative self-expression. We invite you to check out our assorted series of Adult Coloring Books, and know that you'll find exactly what you need to bliss out.
or
Not Currently Available for Direct Purchase