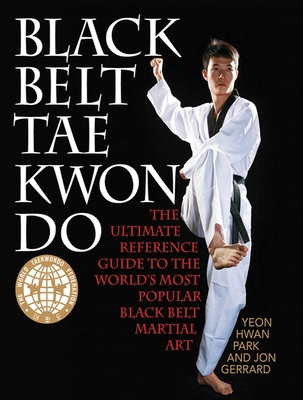 Black Belt Tae Kwon Do
The Ultimate Reference Guide to the World's Most Popular Black Belt Martial Art
Paperback

* Individual store prices may vary.
Description
The ancient Korean martial art of Tae Kwon Do allows its practitioners to reach physical prowess, moral development, and spiritual growth. Black Belt Tae Kwon Do is designed to meet the needs of students who wish to complete their black belt training with a reliable study source for solitary practice.

This complete sourcebook combines a complete explanation of the physical aspects of the martial art with a full description of the philosophical elements of its training. More than seven hundred photographs illustrate practice routines, black belt forms, sparring strategies, and advanced self-defense techniques. Extensive appendixes include competition rules, weight and belt divisions, governing bodies of national and international organizations, and a glossary of Korean and English terms. Every serious student of Tae Kwon Do will want this manual, the only book of its kind endorsed by the World Tae Kwon Do Federation and the United States Tae Kwon Do Union.
Skyhorse, 9781620875742, 272pp.
Publication Date: August 1, 2013
About the Author
Yeon Hwan Park was the undefeated Korean national champion of Tae Kwon Do from 1971 to 1975. He has coached the United States Tae Kwon Do team and the United States Olympic and Pan American Tae Kwon Do teams. He is the president of the United States Tae Kwon Do Union and publisher of USA Tae Kwon Do Review. His previous books include Tae Kwon Do, Tae Kwon Do: My Life and Philosophy, and Tae Kwon Do for Children. He lives in New York.

Jon Gerrard graduated with a degree in psychology from Princeton University, where he also served as president of the Tae Kwon Do Club for two years. For more than ten years he has taught martial arts to law enforcement agents. He is currently a teacher at a private school and a martial arts coach. He lives in New York.