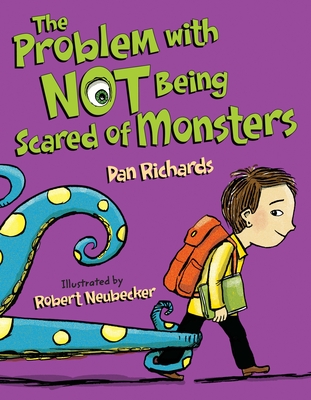 The Problem with Not Being Scared of Monsters (Hardcover)
Boyds Mills Press, 9781620910245, 32pp.
Publication Date: August 1, 2014
Description
Who knew there was a problem with not being scared of monsters? The hero of this story knows it--all too well. Because he's not scared, the monsters think he's one of them. And now, they're way too friendly. They want to share everything Which is, of course, a disaster. Good thing there's a terrified little brother to come to the rescue. With an understated text and hilarious illustrations, this picture book will have kids laughing away their fears.
About the Author
Dan Richards has been interested in monsters since he was old enough to check under his bed. He's been checking ever since and has found many of his closest friends that way. The Problem with
Advertisement