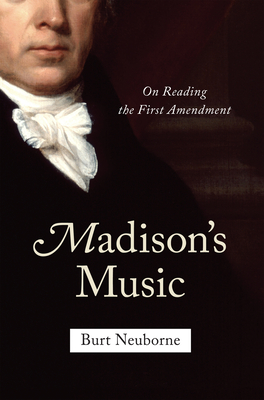 Madison's Music (Hardcover)
On Reading the First Amendment
New Press, 9781620970416, 272pp.
Publication Date: February 3, 2015
Other Editions of This Title:
MP3 CD (5/31/2016)
* Individual store prices may vary.
Description
Are you sitting down? It turns out that everything you learned about the First Amendment is wrong. For too long, we've been treating small, isolated snippets of the text as infallible gospel without looking at the masterpiece of the whole. Legal luminary Burt Neuborne argues that the structure of the First Amendment as well as of the entire Bill of Rights was more intentional than most people realize, beginning with the internal freedom of conscience and working outward to freedom of expression and finally freedom of public association. This design, Neuborne argues, was not to protect discrete individual rights--such as the rights of corporations to spend unlimited amounts of money to influence elections--but to guarantee that the process of democracy continues without disenfranchisement, oppression, or injustice. Neuborne, who was the legal director of the ACLU and has argued numerous cases before the Supreme Court, invites us to hear the "music" within the form and content of Madison's carefully formulated text. When we hear Madison's music, a democratic ideal flowers in front of us, and we can see that the First Amendment gives us the tools to fight for campaign finance reform, the right to vote, equal rights in the military, the right to be full citizens, and the right to prevent corporations from riding roughshod over the weakest among us. Neuborne gives us an eloquent lesson in democracy that informs and inspires.

About the Author
Burt Neuborne is a Professor of Civil Liberties and founding Legal Director of the Brennan Center for Justice at NYU Law School. For 45 years, he has been one of the nation's foremost civil liberties lawyers, serving as National Legal Director of the ACLU from 1981-86, Special Counsel to the NOW Legal Defense and Education Fund from 1990-1996, and as a member of the New York City Human Rights Commission from 1988-1992. He has argued numerous Supreme Court cases, and has litigated literally hundreds of important constitutional cases in the state and federal courts. From 1995 to 2007, he directed the legal program of the Brennan Center, focusing on efforts to reinforce American democracy and secure campaign finance reform. He has written three scholarly books, and has contributed to "The Nation" magazine. He lives in New York.