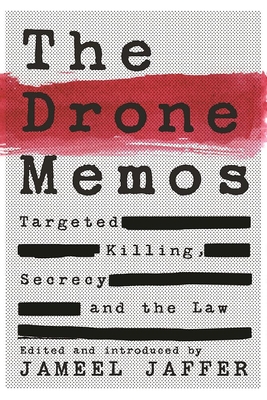 The Drone Memos (Hardcover)
Targeted Killing, Secrecy, and the Law
New Press, 9781620972595, 224pp.
Publication Date: November 15, 2016
* Individual store prices may vary.
Description
The Drone Memos collects for the first time the legal and policy documents underlying the U.S. government's deeply controversial practice of "targeted killing"--the extrajudicial killing of suspected terrorists and militants, typically using remotely piloted aircraft or "drones." The documents--including the Presidential Policy Guidance that provides the framework for drone strikes today, Justice Department white papers addressing the assassination of an American citizen, and a highly classified legal memo that was published only after a landmark legal battle involving the ACLU, the New York Times, and the CIA--together constitute a remarkable effort to legitimize a practice that most human rights experts consider to be unlawful and that the United States has historically condemned. In a lucid and provocative introduction, Jameel Jaffer, who led the ACLU legal team that secured the release of many of the documents, evaluates the "drone memos" in light of domestic and international law. He connects the documents' legal abstractions to the real-world violence they allow, and makes the case that we are trading core principles of democracy and human rights for the illusion of security.
About the Author
Jameel Jaffer is a deputy legal director of the ACLU. He led the ACLU legal team that sued for the release of the drone memos. He has written about the drone program for the New York Times, The Guardian, and the Harvard Law Review Forum among others and was listed by Foreign Policy magazine as a "Top 100 Global Thinker." He has appeared on the Rachel Maddow Show, All In with Chris Hayes, and Democracy Now! and speaks regularly at venues including the American Bar Association's annual convening, law schools, and ACLU affiliates across the country. He is the co-author of Administration of Torture and lives in Brooklyn.
or
Not Currently Available for Direct Purchase