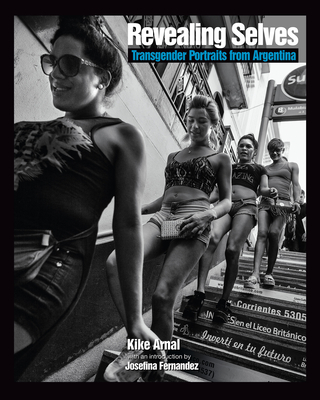 Revealing Selves (Paperback)
Transgender Portraits from Argentina
New Press, 9781620972878, 144pp.
Publication Date: April 10, 2018
* Individual store prices may vary.
Description
Argentina was the first nation in Latin America to legalize same-sex marriage. It also passed legislation making it one of the most advanced countries worldwide in terms of transgender rights--the culmination of a long battle fought by LGBTQ support groups.
In the beautifully packaged and affordably priced Revealing Selves, award-winning photographer Kike Arnal collaborates with individuals in Argentinian transgender communities, living side by side with them and documenting their day-to-day lives in a series of strikingly intimate color and black-and-white images. Among them are a former sex worker who is now a recognized leader of the Buenos Aires trans community, a single trans mother of three teenage girls whose partner had fallen victim to drug abuse, and the residents of the Hotel Gondolin, a small derelict family hotel now inhabited by around seventy trans women.
Despite the progress, the situation in Argentina is far from perfect. Trans people are still discriminated against and subject to verbal violence, physical assault, and police abuse. Of interest to LGBTQ activists and photography enthusiasts alike, Revealing Selves is both a celebration of the trans community in Argentina and a clear-eyed examination of what remains to be done in the struggle for trans rights.
About the Author
Originally from Venezuela and now based in the San Francisco Bay Area, Kike Arnal has covered stories in the Americas, the Middle East, Asia, and Europe. His photographs have been featured in the New York Times, Life, and Mother Jones, among other leading publications. He has directed and produced video documentaries, including Yanomami Malaria for the Discovery Channel. Arnal's photographs have been collected in Bordered Lives: Transgender Portraits from Mexico and In the Shadow of Power.