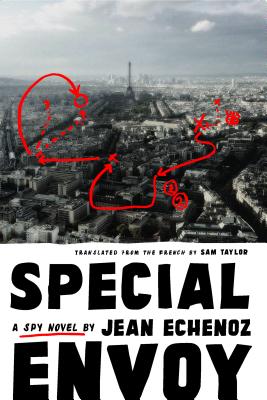 Special Envoy (Hardcover)
A Spy Novel
New Press, 9781620973127, 160pp.
Publication Date: November 7, 2017
* Individual store prices may vary.
Description
Longlisted for the 2019 International Dublin Literary Award
"
Special Envoy
is an exceedingly French spy thriller."
--
New York Times Book Review
A dazzling satirical spy novel, part
La Femme Nikita
, part Pink Panther and part Le Carr --from one of the world's preeminent authors
Jean Echenoz's sly and playful novels have won critical and popular acclaim in France, where he has won the Prix Goncourt, as well as in the United States, where he has been profiled by the New Yorker and called the"most distinctive voice of his generation" by the Washington Post. With his wonderfully droll and intriguing new work, Special Envoy, Echenoz turns his hand to the espionage novel. When published in France, it stormed the bestseller lists.
Special Envoy begins with an old general in France's intelligence agency asking his trusted lieutenant Paul Objat for ideas about a person he wants for a particular job: someone to aid the destabilization of Kim Jong-un's regime in North Korea. Objat has someone in mind: Constance, an attractive, restless, bored woman in a failing marriage to a washed-up pop musician. Soon after, she is abducted by Objat's cronies and spirited away into the lower depths of France's intelligence bureaucracy where she is trained for her mission.
What follows is a bizarre tale of kidnappings, murders and mutilations, bad pop songs and great sex, populated by a cast of oddballs and losers. Set in Paris, rural central France, and Pyongyang, Special Envoy is joyously strange and unpredictable, full of twists and ironic digressions--and, in the words of L'Express, "a pure gem, a delight."